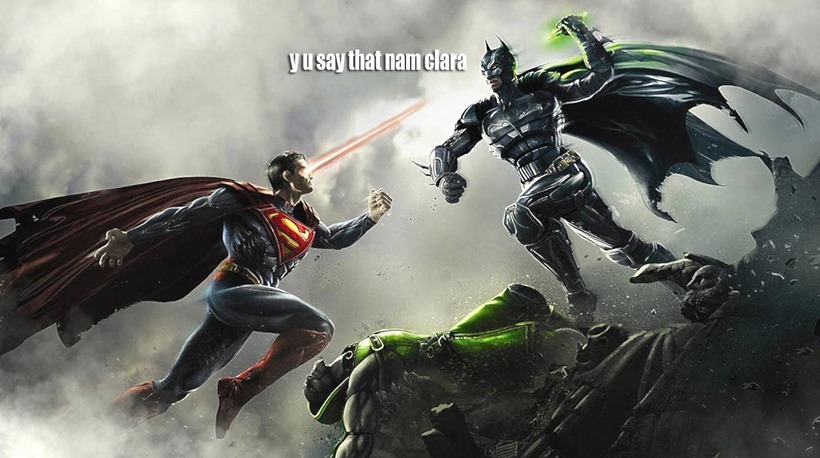 Oh it's beginning to look a lot like E3! All the rumours are flying wild! The outlets have a source on the inside! Yup, it's that time of the year again, where just about everybody is getting some sequel love. The next game on that list? None other than Injustice: Gods Among Us, the 2013 fighting game featuring Batman V Superman before Zack Snyder wrecked that idea.
Mortal Kombat developer NetherRealm hit the ball out of the park and into orbit with that game. Equal parts Mortal Kombat and Street Fighter, it was a superhero smackdown at its best as a weary Batman battled against the tyrannical regime of a corrupt Superman. With a little help from his super-friends of course. WITH A LITTLE HELP FROM MY FRIIIIIIIEEEENDS!
According to a report on Gameblog.fr via VG247, that solo title is about to become a dynamic duo as a "source familiar with the game," says that an announcement will be coming soon. Possibly even before E3. The report also said that Injustice Deux will be out in March 2017, uses the Mortal Kombat X engine and will hit PC, PlayStation 4 and Xbox One platforms.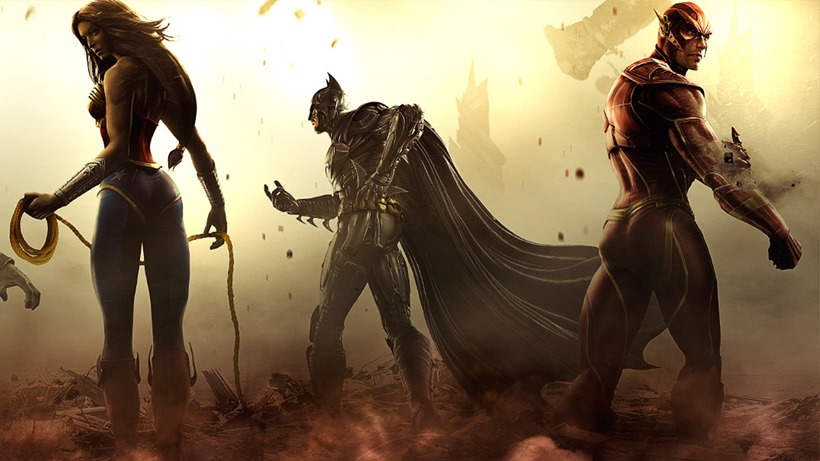 I loved the first game, i really did. It had a fantastic story, an even better comic book tie-in and a fighting system that made me feel like a demi-god with anger managment problems. There was no block button, players could transition between stages by hurling their opponent into orbit and super-moves were ridiculously excessive in the damage that they caused.
Ideas which made it into Mortal Kombat X, albeit with a tweak here or there. E3 isn't too far off, and I'd bet easy money that this is part of a big reveal for the Sony conference that will be held on the Monday before the event kicks off for the associated press and industry that is gathering to hit the Los Angeles Convention Center next month.
Last Updated: May 31, 2016