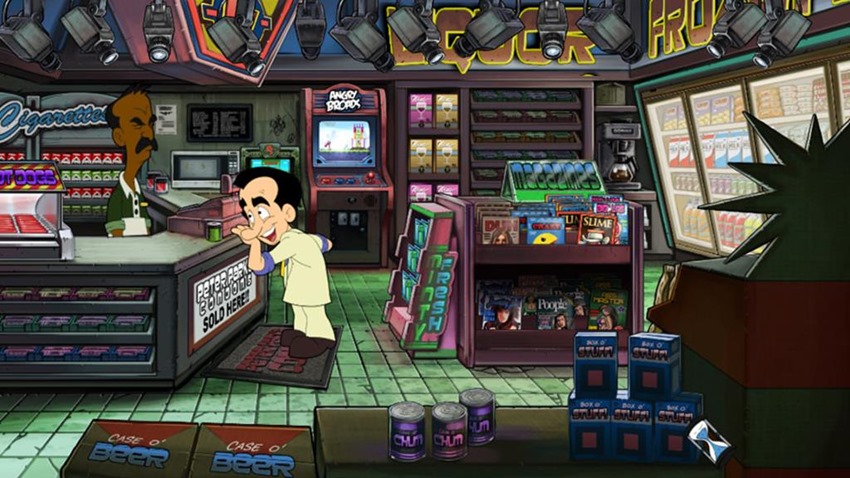 Leisure Suit Larry…wow, where do we even begin. Maybe you were able to play a Shareware version back in the day™ on an old PC that still ran on MS-DOS. A game that had a crafty age-gating system that required you to answer some questions that only adults would totally know and in no way whatsoever was there a manual at your school doing the rounds with the answers inside of them. Nih uh, nope.
Anyway, you'd gain access to this game that definitely didn't think of the children, and you'd find yourself exposed to a world of sleaze and porn. Albeit the kind of porn that happened to resemble intercourse between two bricks if it had been censored by Chinese state TV. A novelty at the time, Leisure Suit Larry was always more about journey than the completely underwhelming and unsatisfying destination that was over in seconds. Something which I've never heard uttered in my direction before.
The years went on, each Leisure Suit Larry game that came out got progressively worse and the entire series went down in a flaming brown bag of excrement that was Leisure Suit Larry: Box Office Bust in 2008. It was…hoo boy, there's lowering the bar and then there's firing the bar through the mantle of the planet and watching it achieve escape velocity through the other side.
A 2013 remake of the original seemed to be the final nail in the coffin, as Larry finally hung up his polyester suit and lubbers for good. Or did he? Because according to some salt-pinching rumours, Larry may be up again for another game. Game Informer spotted a listing for Leisure Suit Larry: Wet Dreams Don't Die on Steam. Here it is, in all its glory: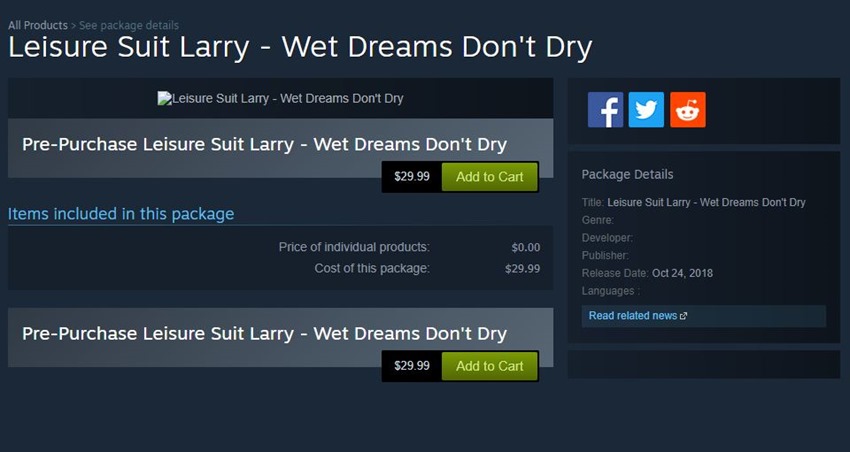 It's completely worth being ultra-sceptical here. Not only does this listing have no developer attached, it doesn't even mention a genre or a publisher desperate enough to push this rumoured sequel out. All it has, is a release date of October 24 for this year. A day that will forever live on infamy, if this is indeed a real listing.
Last Updated: May 21, 2018