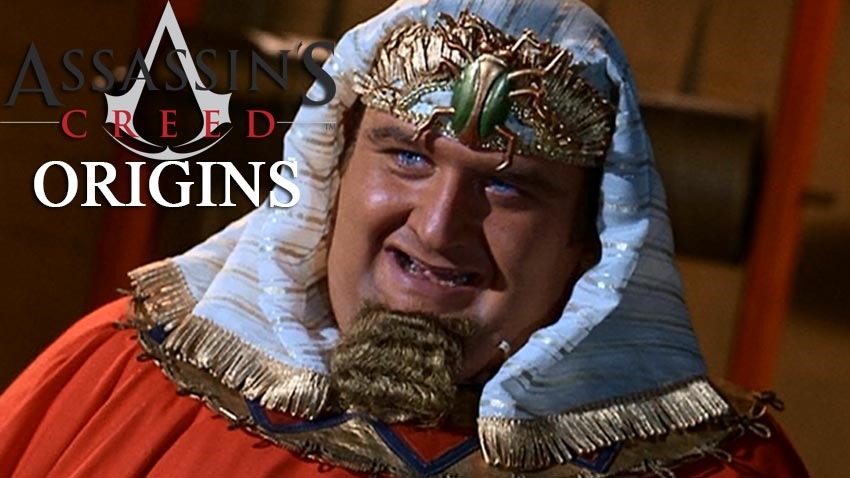 They say that absence makes the heart grow fonder, which would explain why my parents get so happy whenever I'm not anywhere near them. It would also explain why I've kind of missed Assassin's Creed. The last time Ubisoft's premiere franchise of hooded backstabbing saw the light of day, was in in 2015's Syndicate entry. Since then, Ubisoft has decided to actually give the franchise a slight break, doubling down on redesigning the experience into something revolutionary again.
Rumours of the next Assassin's Creed suggested that this chapter would be called "Empire". According to sources over at WWG, the next game has had a name-change. And more. Take it all with a pinch of salt of course, but here's the bullet-list of what to expect soon:
The game will be called Assassin's Creed Origins and will be revealed at E3 2017
The story will focus on the formation of the Assassins, focusing on male and female protagonists
Assassin's Creed Origin will have a less linear structure
Character progression will be less tied to any story progression
The Ubisoft source compared Assassin's Creed Origins to Bethesda's Skyrim
Origins will focus a lot more on exploration
The map for this new focus is said to be stupidly massive so yay more pointless side-quests I bet
Ancient Egypt and parts of pre-Grexit Greece will be explorable
Boats are back, as is naval combat
Assassin's Creed Origins will be out later this year, signalling the return of the franchise
I'd also wager that there'll be a fair amount of haystacks to jump into from atop a lofty perch in an Egyptian city. I'm a prophet I am. Like the first bullet point above said, I'd bank on seeing this new Assassin's Creed game announced over at E3 in around a month. Ubisoft will of course have their annual press conference, this time dated for…wait crap, it hasn't been dated yet. It'll probably be on Monday June 12. Probably. At an ungodly hour for anyone living in a European or African time-zone as well.
Some things never change.
Last Updated: May 8, 2017