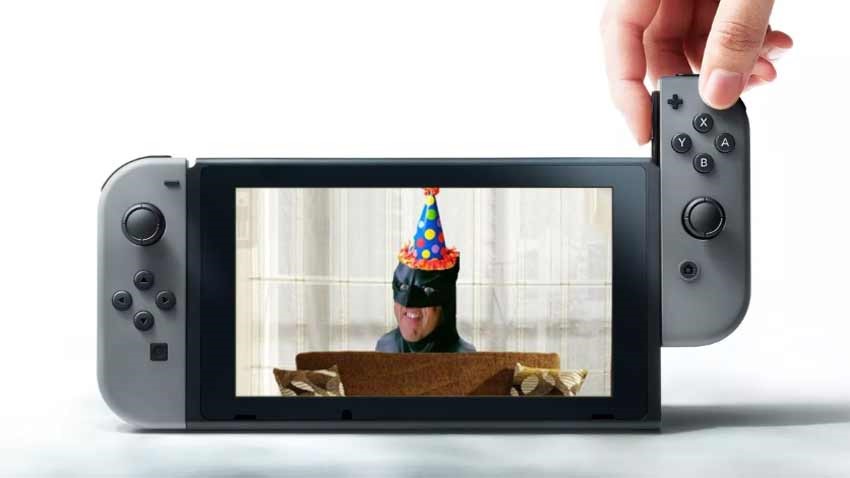 Thanks to load shedding, I've got a whole new appreciation for the Nintendo Switch and its ability to keep boredom staved away for several hours so that I don't have to worry ennui making me want to cut random patterns into my hair. Again. Hey, we all do strange things when we're bored, only Odin can judge me back off man.
Anyway, the Nintendo Switch is a fantastic piece of hardware, that suits a variety of needs. Want some top-level games? With everything from DOOM to Super Mario Odyssey, you're pretty much sorted on that front. Prefer some indie gems instead? Buddy, go grab Dead Cells right now or you're off my Christmas card list.
What if the Nintendo Switch decided to diversify its hardware more though? It's not exactly a new idea to the Big N, who famously refreshed the Nintendo 3DS with new iterations that offered upgrades which catered towards casual and more hard of the core gamers a couple of years ago. According to The Wall Street Journal via GameSpot, Nintendo might be ready to unveil a system that will feature "enhanced" systems that are aimed at "avid" gamers.
Upgraded specs for certain, but don't expect the Switchier Switch to start touting Xbox One X specs when Nintendo does reveal the device. Heck, it might not even be the upgraded console that you expect it to be, according to the WSJ's source:
You would be wrong to think the enhanced version is similar to what Sony did with PS4 Pro and the other is just a cheap alternative that looks very similar to some past hand-held machines, say, Sony's PlayStation Vita.
Kind of clickbaity, isn't it? Meanwhile, if you're looking to hop into Nintendo's family but you're short of the bucks and a relative's organs to sell so that you can afford one of the miracle devices, the more budget-friendly alternative is apparently designed to cut as many costs as possible. Rumble in the JoyCons is being stripped out for instance, in an effort to keep production costs low and to pass on the slavings to consumers.
MY E3 RUMOUR SENSES ARE TINGLINGS! With the report that Nintendo is also hiring Sharp to handle the displays for these newer models, here's hoping that these devices have a…sharper image to bring to the market.
Oh boo yourself! With the Nintendo Switch having sold over 32 million devices so far, the Big N is in a chuffing good position this generation, having easily carved itself a top seat in the video game pecking order, especially when it comes to mobile gaming. If you look hard enough, you can even see the PS Vita at the very bottom of that totem pole, sobbing away. Poor fella.
Last Updated: March 25, 2019