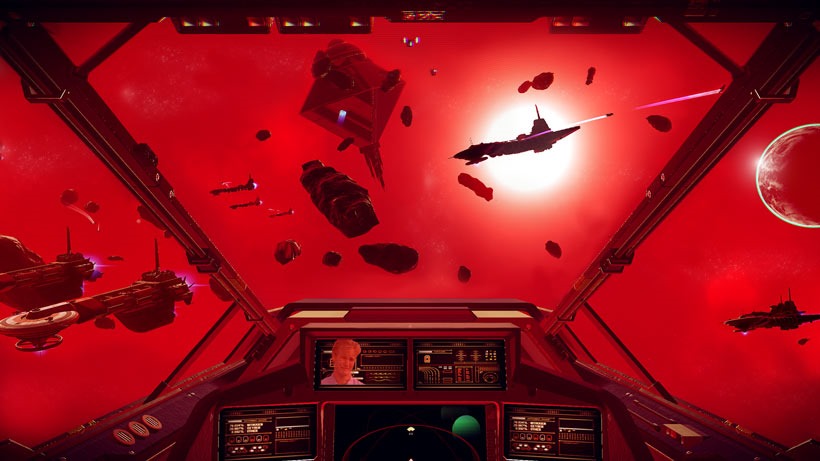 If there's one thing that No Man's Sky has plenty of, its ambition. A staggeringly massive universe to explore, one where players might find that they're the only intelligent lifeform around for many solar systems as they chart and craft their way around a galaxy filled with planets named "Bob". That's a big game to pull off. One that might need a month or two extra to finally be finished.
So sayeth the sources over at Kotaku, who claim that No Man's Sky will miss its June release date and instead be "bumped until at least July or August". Kotaku's sources included a GameStop employee, who says that marketing material received with the original June 21 release date on it were informed by the upper echelons of management to cover that date up with a "coming soon" sticker: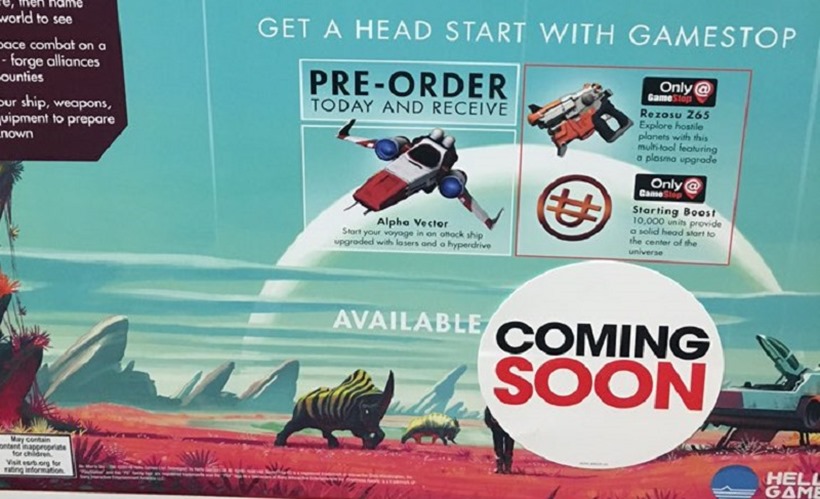 A second source, who works at GameStop, said they received marketing materials today for No Man's Sky with the original June 21 release date. However, stores were informed that the release date is no longer correct and that they should cover it up with a 'Coming Soon' label.
Sony and Hello Games, had yet to leave a comment to address these rumours. Pinch the sodium if you must, but if No Man's Sky needs some extra time in the oven, I ain't even mad. Take all the time you need, Hello Games. It's been a long enough journey for No Man's Sky as it is. An August release date might also be more beneficial for No Man's Sky, as its biggest competition currently will only be one other game, Deus Ex: Mankind Divided.
First revealed way back in 2013, the game has been the subject of many a poking when it came down to solid release dates. Said release date was apparently locked in with an announcement back in March for the Explorer Edition of No Man's Sky. On the plus side, I get an early Christmas present by getting to see Alessandro cry his heart out over this delay. Yay me.
Last Updated: May 26, 2016