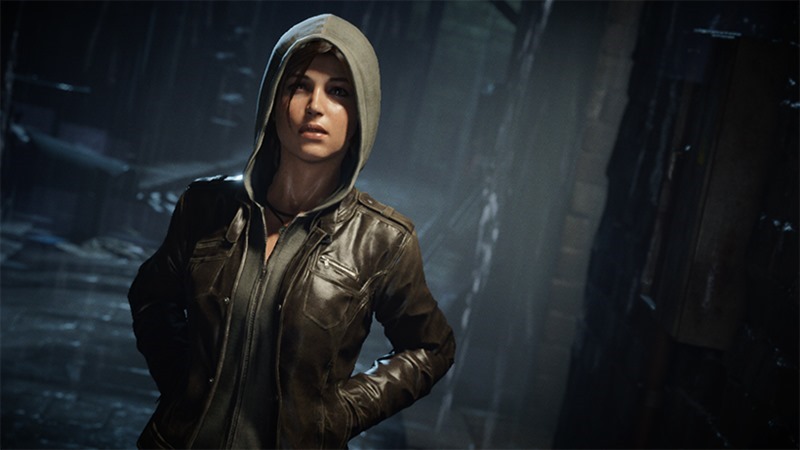 Rise of the Tomb Raider, the second game to feature he freshly rebooted Lara Croft is a pretty good game – but right now, it's only available on two of the three major AAA gaming platforms. Thanks to a timed exclusivity deal, Rose of the Tomb Raider was released as a timed Xbox One exclusive, later making its way to the PC.
It is coming to PlayStation 4 eventually, but publisher Square Enix has been pretty quiet on just when that might be – probably a result of some sort of contractual requirement. With the usual one year of exclusivity, it's expected to hit the more popular console in November. According to the Italian arm of games retailer Gamestop (as reported by everyeye.it) though, you can expect Lara Croft to rise on the PlayStation 4 a month earlier.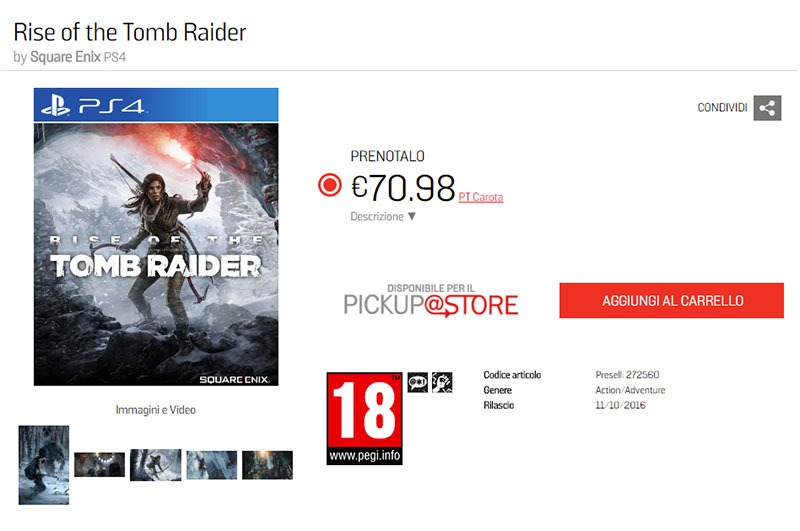 According to their site and an employee's capture of the store database, the game is set for release on 11 October. It may however be too little, too late for Ms Croft to find sales redemption. The PC and Xbox One versions haven't performed especially well at retail. It's a fine game, but it's been made a little redundant by the superior PlayStation 4 exclusive Uncharted 4.
I quite enjoyed playing through Rise of the Tomb Raider, which is a more confident game from Crystal Dynamics and Eidos Montreal – though it is, perhaps, a little too familiar. Here's what we said of it when we reviewed it:
"Crystal Dynamics have effortlessly done the impossible with Rise of the Tomb Raider, crafting a sequel that is superior to their reboot in every single way possible. It's a bigger, more expansive experience that has a captivating narrative, engrossing gameplay loops and an absolutely stunning presentation. Rise of the Tomb Raider is one of the best action games ever crafted, and a generational leap forward as the series looks towards the horizon. Lara Croft is in good hands."
That all said it's a year later, and the game looks set to be a full-priced retail game. While it's certainly worthy of its price tag, the fact that it is indeed later will no doubt raise some ire. Are you picking up Rise of the Tomb Raider on PlayStation 4?
Last Updated: July 18, 2016