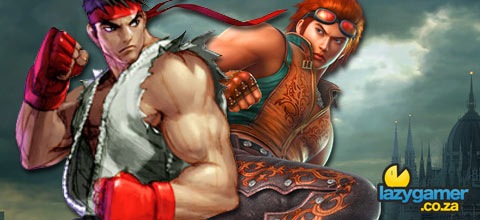 What, what? Capcom have been known for their crazy crossovers and we may be in for one of the biggest yet.
Both the Tekken and Street Fighter franchises are going very strong and have huge followings. According to thekartel.com, a "reliable source" has informed them that Capcom and Namco are working together to create Tekken vs Street Fighter.
They go on to say that it may even be announced as early as this year's E3.
These two companies have already worked together once in the past with an action-RPG called Namco X Capcom, so this isn't impossible.
What I wonder is how they decide which game will be the source for the main fighting system. Street Fighter and Tekken are very different games, with Capcom's fighter including projectiles, and crazy aerial moves and Namco's fighter focusing on hand to hand, close combat.
Are they going to be bringing Street Fighter characters down to earth, or will the Tekken cast be supercharged? Well, until it's announced, it's going to remain nothing but a rumour. Would be really interesting though, don't you think?
Source: thekartel
Last Updated: June 7, 2010