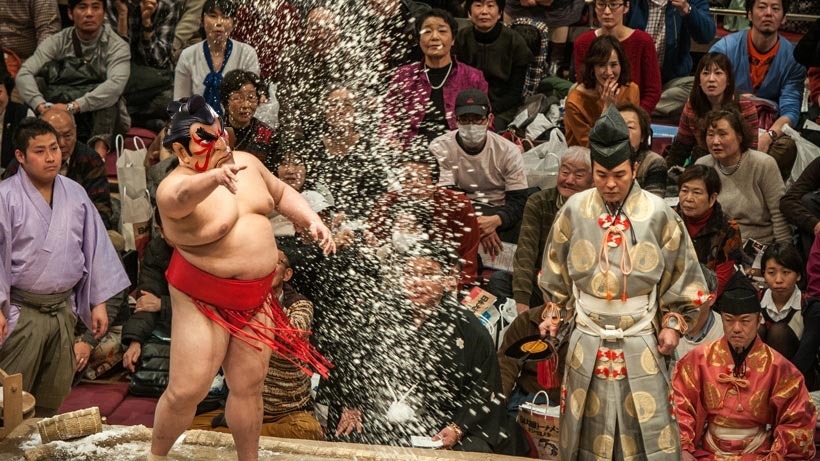 STREET FIGHTER V BRO! With the latest beta winding down, it's going to be a long wait before you can practice Gluteus Maximus slams with Rainbow Mika again. Last week, that Street Fighter V beta hit PlayStation 4 and PC. And we all know how PC gamers never data-mine games for additional info, right?
WRONG. Ha, I love those PC gamers. Thanks to some ace data-mining, it now looks like Street Fighter V will boast a roster of 17 playable characters. NeoGAF dug for Hadouken gold, and came up with the following list:
Ryu
Chun-Li
Nash
M. Bison
Cammy
Birdie
Ken
Necalli
Vega
R. Mika
Rashid
Karin
Zangief
Laura
Dhalsim
TUT
FAN
And it looks like another old favourite is coming back? Everybody's favourite stretchy yoga-master who wears baby skulls around his neck (Where'd he get the skulls…), Dhalsim returns, ready to put those flexible limbs to good use. And then you've got "Tut" and "Fan". Either one could be a playable version of the final boss, much like Seth was in Street Fighter IV.
The Fan model is apparently made up of a significantly higher number of structures within its model rigging, with the code revealing full story animations. Naturally, take all of this with a pinch of good ol' sodium, but there you go! A solid roster to start with in Street Fighter V. But it's also missing a few familiar faces this year.
If that data-mining lines up, then we're looking at a Street Fighter game that doesn't includes fan favourites such as Balrog, Akuma, Guile, E. Honda, Blanka or Sagat. But at the same time, the Street Fighter V roster is the exact same size as the initial locker room of Street Fighter IV.
Capcom has already confirmed free post-launch DLC support for the game, so it's hard not to imagine a few iconic characters being announced after release. And that's a great way to build up a positive environment for the next generation of Street Fighter, if Capcom wants to create a franchise that'll last another seven years or so before the next sequel.
Last Updated: October 27, 2015