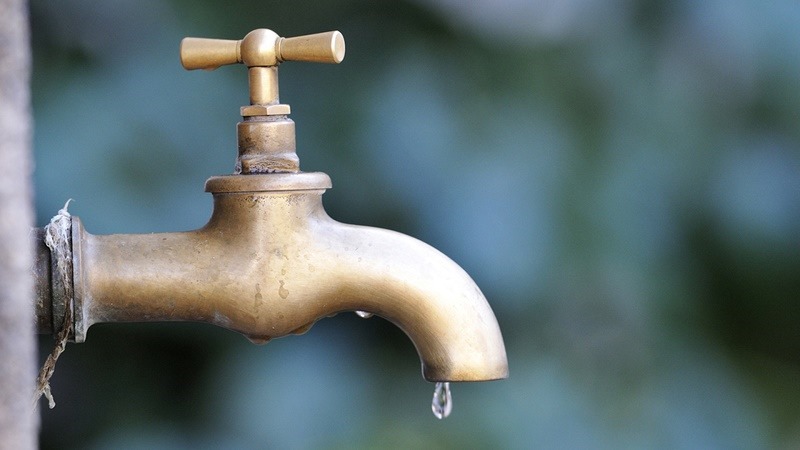 I'm not going to BlizzCon this year, much to my disappointment. Though I won't be there in person, I'm ridiculously excited for the annual conference nonetheless, because it's going to open up a floodgate of announcements and new content for Blizzard's entire library of excellent games.
So, what can we expect to see? Blizzard are usually great at keeping secrets, but this year, it seems like a few nuggets of information have slipped through the cracks, leading to mad speculation, or simple confirmation on stuff we already knew was coming. Here are examples of both, and more:
Overwatch (the long awaited Sombra announcement)
Blizzard have spent actual months teasing this hero for Overwatch. The closer we got to BlizzCon however (without an actual release), the more obvious it became that the company were saving this new character for reveal at the conference (at least we hope – this ARG could potentially go on forever).
A leak a few weeks back gave us our first look at Sombra. A new one slipped through this week, giving us a much better look at this long overdue hacker (via Eurogamer)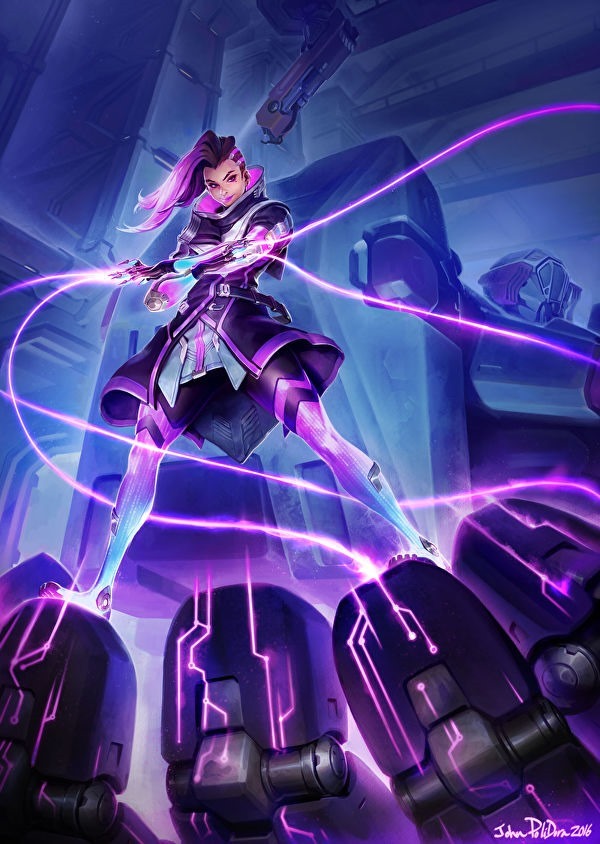 This Sombra print appeared very briefly on Blizzard's official gear store recently before it was promptly pulled down. I thought it was potentially a great piece of fan art, but the signature at the bottom belongs to none other than John Polidora – a senior concept artist for Overwatch.
All I can say is that Sombra is looking RAD AF. Can we please just have her already, Blizzard? The wait has been long enough!
Diablo II reboot/Diablo III expansion
Another piece of art leaked on the Blizzard store recently – this one to be exact (via Eurogamer):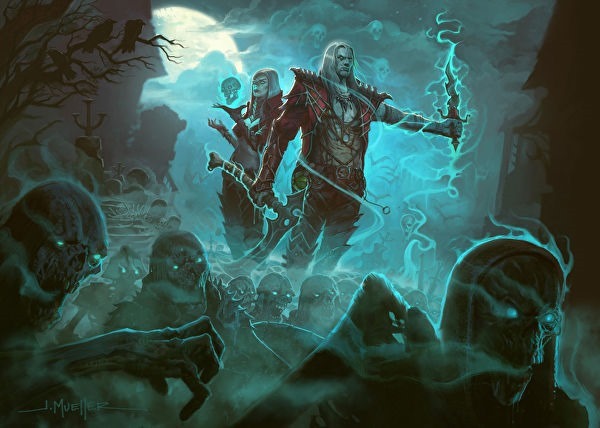 This is quite a big deal. Why? Because this print depicts both a male and female Necromancer, a long wanted class for Diablo, meaning that a potentially big announcement for the action RPG is on the cards.
What exactly are we going to see? Nobody can really say. Hopeful fans are holding out for a Diablo II remaster, while others reckon we're simply going to get an expansion for Diablo III. I'm inclined to go with the latter, though I would not be disappointed if come BlizzCon, the former is announced.
There are those of course, who believe we could be getting Diablo IV. I just can't bring myself to believe that. It took Blizzard many, many years to follow Diablo II with a sequel. I don't see them doing the same with Diablo III anytime soon.
For all we know though, this print could really be just that – a piece of art that's going on sale. Maybe there really isn't anything huge planned for Diablo. I hope that's not true.
A Hearthstone Expansion/Adventure
There's definitely something big brewing for Hearthstone. We know this though, not because of a leak, but because of a big tease unveiled last week – something regarding Gadgetzan.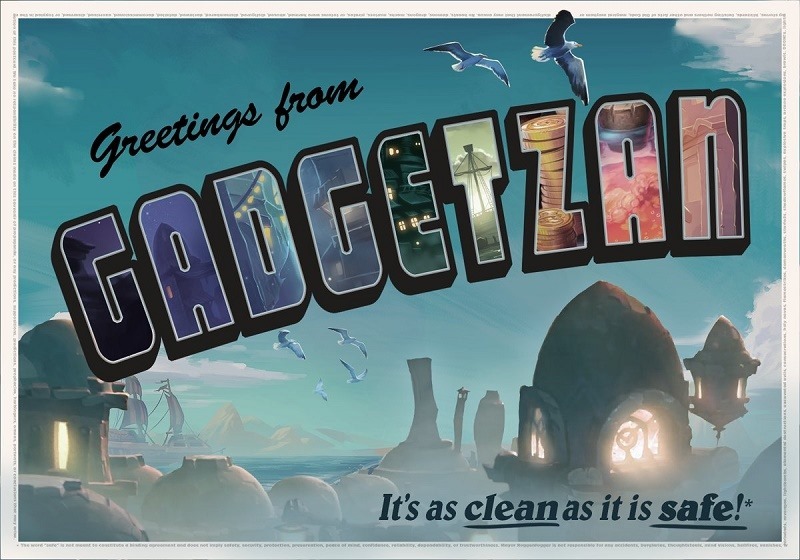 Blizzard let more information on this content loose just yesterday, compliments of a new issue of The Gadgetzan Gazette.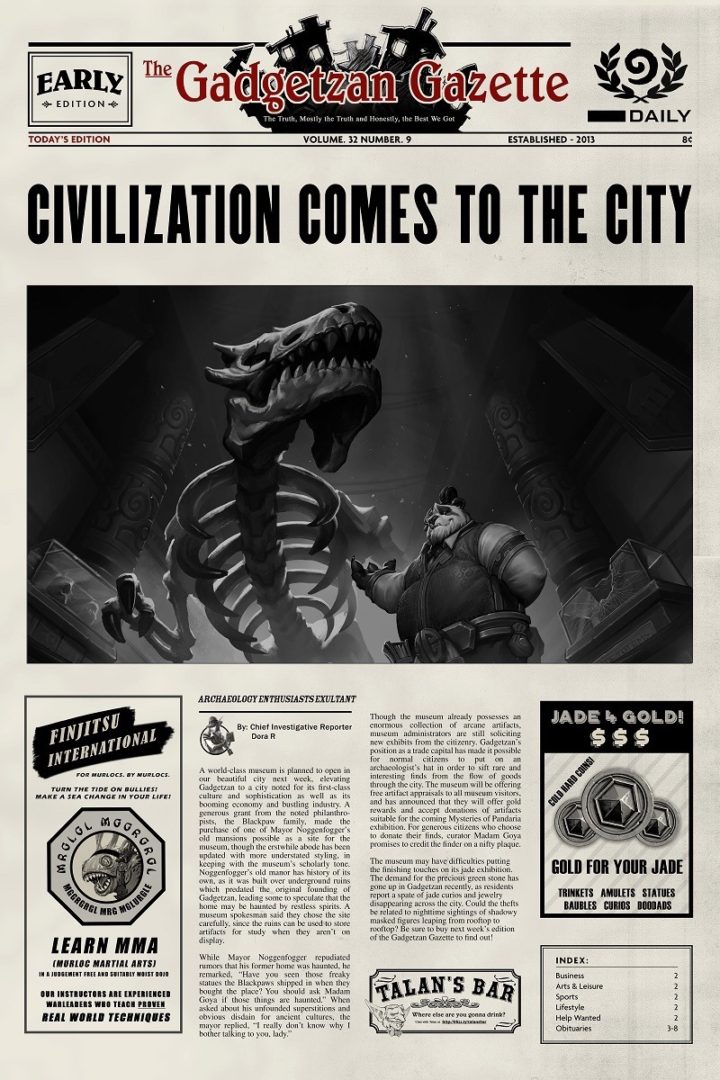 Is that an advert for MMA? Ninja Murlocs confirmed! I wonder what other cards Blizzard have up their sleeve?
Warcraft 4
I wish! Blizzard didn't do any major announcement last year, so here's hoping they were saving something for 2016. I'd love for their next big project to be Warcraft 4 specifically.
Heroes of the Storm, WoW, and StarCraft II
I don't know what Blizzard have planned for these remaining three titles, but you can bet that they're all going to get healthy chunks of content. Unfortunately, we'll have to wait for this weekend to find out more – unless of course, a few more leaks surface.
(Header)
Last Updated: November 2, 2016