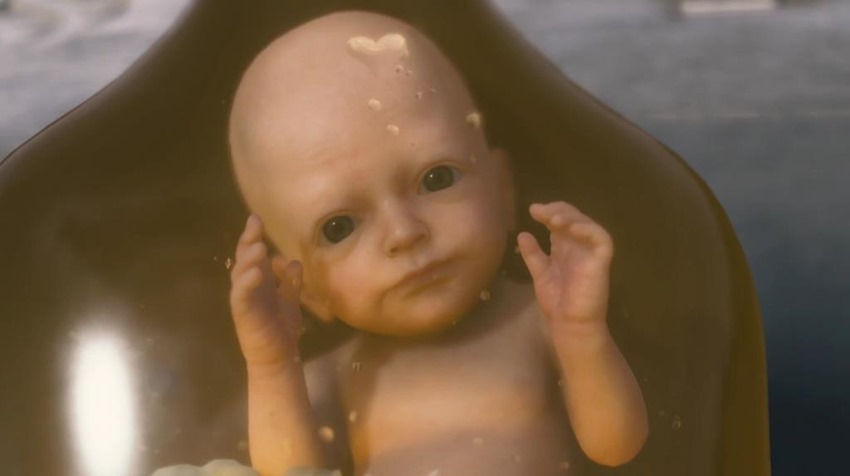 Tomorrow, Hideo Kojima's weirdness is unleashed on the world again as Death Stranding, his first game since leaving the employ of Konami. Of course people are eager for it; not many game releases have this level of anticipation to them.
Is it worth a job though? According to Russia's RT, a warehouse worker for a video retail chain, who managed to grab a copy of the game early has found himself out of a job. His employer has also been fined a Million Rubles as a result. That's R231 074.
Apparently he stole the copy from work, fired it up on his PlayStation to have a sneak peek – and was summarily tracked down by Sony who investigated to find where the copy might have originated. According to the report on RT, a mail from Natalya Zavyalova, the chain's sales development manager, suggested that store directors "safeguard copies of the game at all costs, by keeping them in closed offices and safes until release day, November 8, and by concealing the discs in taped boxes."
Worth it? Yes, probably – if he was enough of a Kojima fan.
The game is definitely not your usual fare though. While it's more straightforward than you'd think. That said, it's definitely not going to appeal to everyone, and I think some Kojima fans are going to have a meltdown when they play it tomorrow.
"Death Stranding starts off at a poor pace but eventually blossoms into a captivating tale with intriguing themes, solidified by compelling performances and an eventually satisfying pace to its gameplay. Not all of its systems mesh comfortably, but there's enough here to drive you towards the eventual poignant conclusion."
Last Updated: November 7, 2019