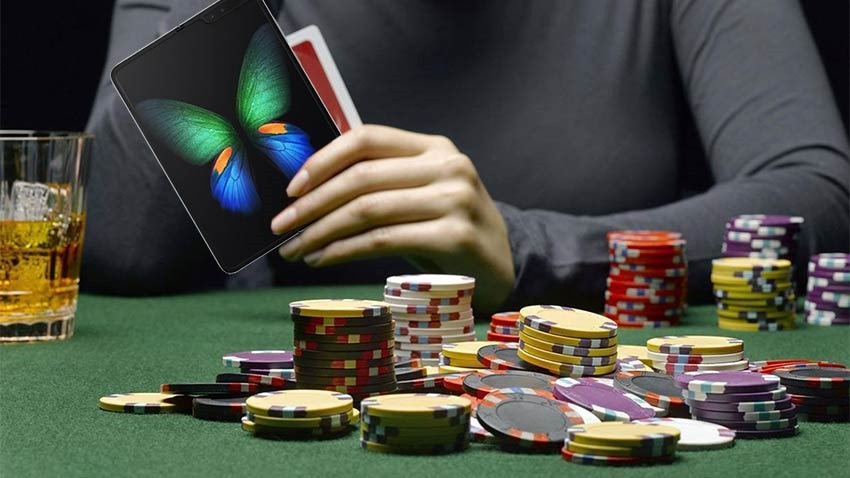 It's not been a good week for Samsung, the first major mobile manufacturer to go to market with a foldable phone. Last week, reviewers found the $2000 device to break after just a day or two of use. There's also a layer of protective plastic that looks just like a cheap factory-fitted screen protector that ought not be removed, but people are removing it anyway, causing the foldable phone to malfunction.
Considering these issues, Samsung has opted to cancel and delay the launch of the Galaxy Fold.
"We recently unveiled a completely new mobile category: a smartphone using multiple new technologies and materials to create a display that is flexible enough to fold," Samsung said in a statement. "We are encouraged by the excitement around the Galaxy Fold."

"While many reviewers shared with us the vast potential they see, some also showed us how the device needs further improvements that could ensure the best possible user experience.

To fully evaluate this feedback and run further internal tests, we have decided to delay the release of the Galaxy Fold. We plan to announce the release date in the coming weeks.

Initial findings from the inspection of reported issues on the display showed that they could be associated with impact on the top and bottom exposed areas of the hinge. There was also an instance where substances found inside the device affected the display performance."
Samsung initially canned its launch events in Hong Kong and Shanghai, but has since postponed the launch of the device elsewhere, including the South African launch planned for this week. It seems that the company has some work to do before releasing the Fold. Given their statements, it seems there's a bit of re-engineering to do.
This will obviously be a disappointment to many who pre-ordered the device, hoping to have a bit of futuristic phone tech in their hands this week. Delaying the launch is probably a good move, because as expensive as it'll be to fix the Fold, a product recall and the brand damage that would result otherwise would cost significantly more.
Last Updated: April 23, 2019