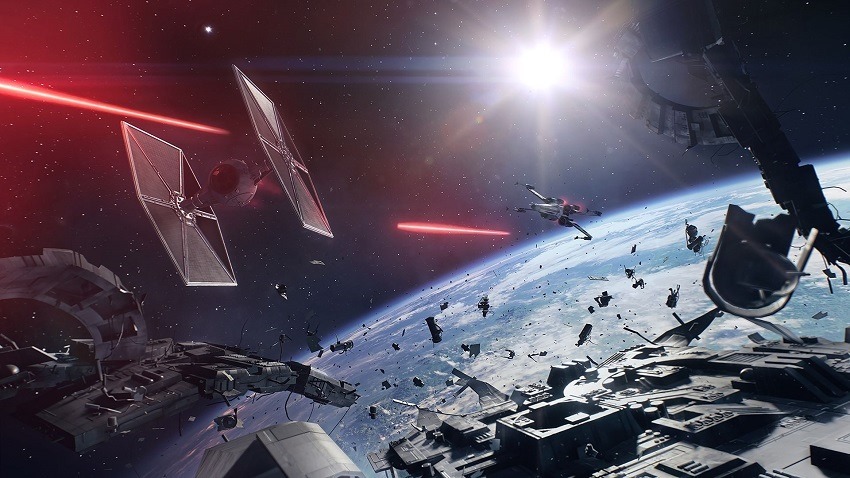 The beginning of this year feels so far away all of a sudden. it was inundated with top-shelf videogames, with the likes of The Legend of Zelda: Breath of the Wild, Persona 5, NieR: Automata, Horizon Zero Dawn and more. And if there's one thing all of those games had in common (which seemed pretty throwaway at the time) was their lack of loot boxes. Something which the current slate of end of year blockbusters can't boast. And at least one website is taking a harsh stand against it.
Joining the growing groans of media outlets and players alike, OpenCritic is now attempting to gauge how they could better represent titles and their aggregate scores with more information about microtransactions and loot boxes. The thoughts were shared via the company's Twitter account, which asked for suggestions around how users might want to filter their results.
Should games be available on a slider that determines how much of their support is propped up by randomisation and gambling? Should games with purely cosmetic microtransactions stand against those with game altering additions? And should games that lock this content to in-game earnings be separated by those that support real-world transactions?
They're all important questions in a climate that has quickly boiled the debate over the top. Forza Motorsport 7's progression being tied to loot boxes was a strange change for the series, while he inclusion in Shadow of War seems like a particularly weird (and dirty) after thought. But the holiday season is full of games seeking to capitalise more. Star Wars Battlefront II already has fans riled up over pay-to-win aspects of the game following its beta this weekend. Assassin's Creed Origins is locking its own loot boxes within the game's own currency. And even Call of Duty WWII is dipping its feet into the fad.
It's a troubled hard left from publishers, and certainly something that seems as dangerous and damaging as the first real wave of multiplayer passes in the wake of the curb stomp to second-hand sales. OpenCritic wanting to make the space more understandable is consumer-facing, and something I personally hope is rolled out in an effective manner.
Last Updated: October 9, 2017