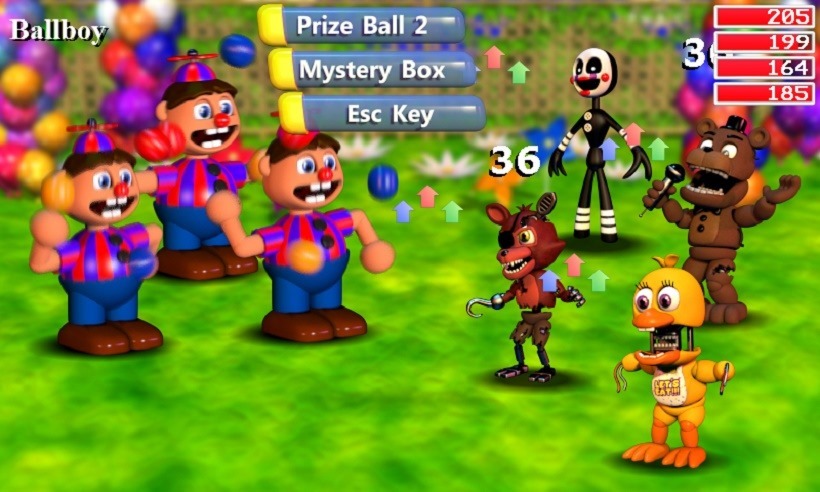 It's not unusual for a Five Nights at Freddy's title to launch earlier than advertised. This time though, it's a move that franchise creator Scott Cawthon has come to regret.
You see, Five Nights at Freddy's World was meant to release on February 19th. It got released last week instead – almost a full month ahead of schedule. As a result, well, it seems that the game feels a little rushed (surprise). Scott Cawthon has now apologised for his hastiness (via PC Gamer).
You know, I've been accused of rushing my games ever since FNaF 1, but I've never felt that I'd released a game too early… until now.

There are a lot of features that this game should have had before release, features that I was told about, but ignored and didn't implement. Features such as being able to see what abilities do during battle, or being able to see a stats page for your characters. These are features that any good RPG would have. I got too eager to show the things that were finished, that I neglected to pay attention to the things that weren't. I'm going to fix this, and I'll be updated the game with these features in the coming weeks.

So I say this to a community that I've enjoyed and respected for over a year and a half now- I'm sorry. I will continue to add features to the game and make it right.
I admire Cawthon's ambition. I mean, releasing 5 games to the public (FNaF 1-4 and World), in the space of about a year and a half or so is nothing short of phenomenal. For his latest title however, I don't think he thought things through. That extra month of development time could've made a world of difference.
Thankfully, this isn't something that can't be fixed. Scott has already made some improvements to World, including the following:
Overworld map (press and hold TAB)
Attack command descriptions
Byte descriptions (when in Byte store)
Chip descriptions in the Chips menu
I've not yet played Five Nights at Freddy's World myself. What about you? Are you enjoying it? Are you happy knowing that improvements are on the way?
Last Updated: January 25, 2016