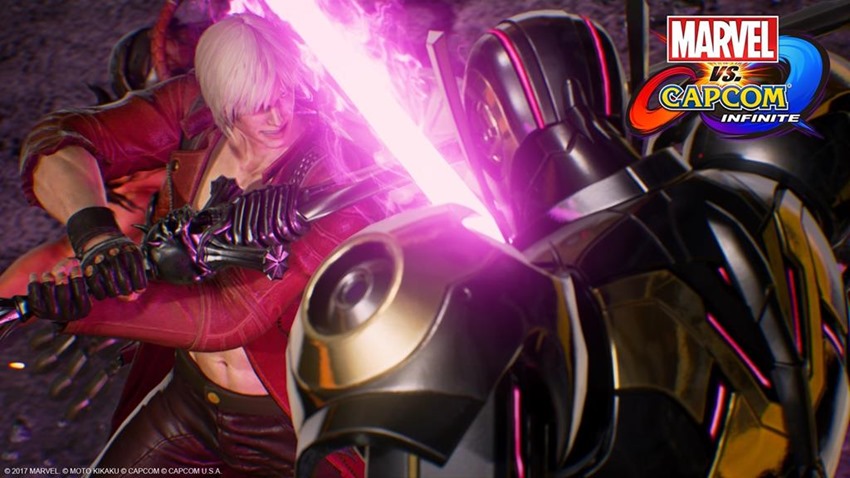 Who do you stand with? Which side do you back in the ever-escalating war that has consumed a planet, ripped many a home apart and left nations divided? You better damn well say Bovril in this conflict, as I won't settle for any Marmite mutiny. In a perhaps almost as important feud, there's also the growing brouhaha between the armies of Marvel and Capcom.
A war between two sides born of the machinations of a threat that has decided to pull off a classic fusion of ideas. And bodies. Weird stuff I know. On Marvel's side, the house of ideas has its cinematic heavy-hitters in the form of Iron Man, Captain Marvel and Doctor Strange. Capcom rocks Zero, Strider and Dante, although both sides are looking at some reinforcements for the mighty mosh pit.
At the San Diego Comic Con, those new troops arrived. At the Marvel Games panel, four new characters were introduced to Marvel vs Capcom Infinite. While Spider-Man was always going to make an appearance, this was the first time that he was officially confirmed. Capcom got three new challengers in the form of Final Fight's Mike Haggar, Dead Rising's Frank West (I'VE COVERED WARS Y'KNOW) and Nemesis from Resident Evil.
Here's some off-screen video from NR_Chris of the new brawlers in action:
Here's another video, but it's here to remind you why Mike Haggar is the best mayor ever:
Not long to go now until the final game in a trinity of solid brawler entries this year hits store shelves. Out on September 19 for PS4, Xbox One and PC, you can grab a demo for Marvel vs Capcom Infinite right this very instant, if you want to give it a bash and complain about the new art style used. Excelsior! 'Nuff said! Face front true believers! Stan Lee is going to sue me!
Last Updated: July 21, 2017