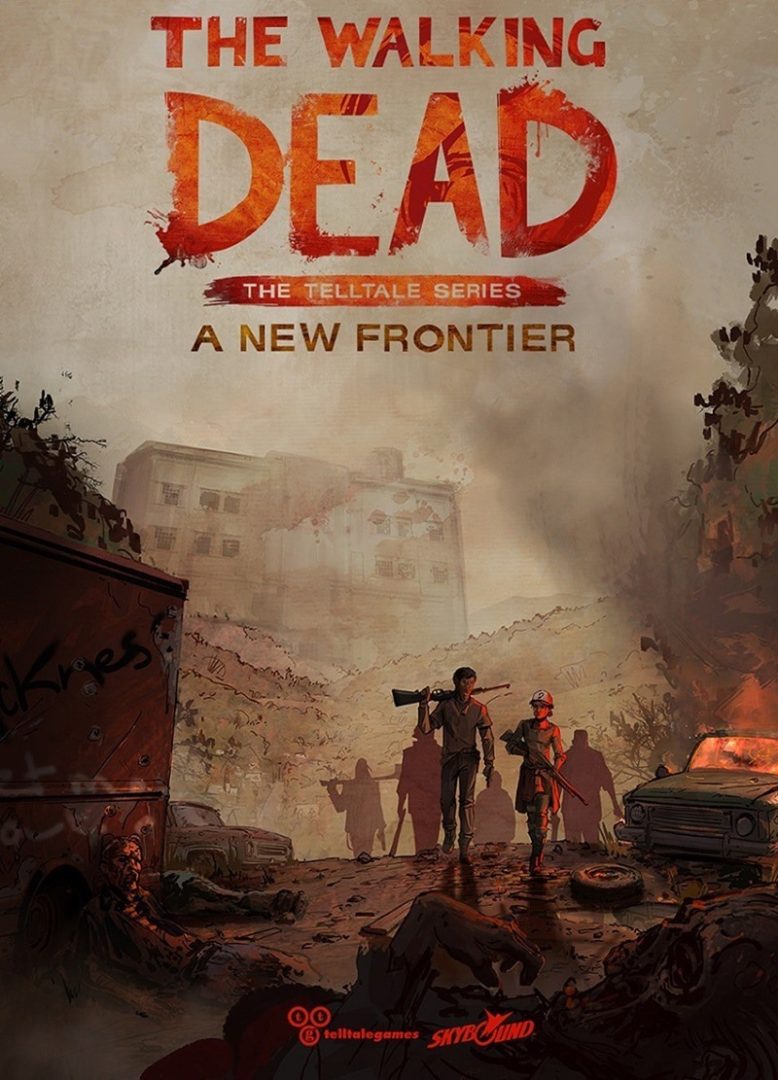 There were rumours going around a while back that Season 3 of Telltale's The Walking Dead would launch on November the 15th. After consulting my calendar and doing exhaustive calculations, I can now confirm that information was in fact false. Please hold while we subject our sources to rigorous torture consisting of a weeklong marathon of The Jerry Spring Show and Batman Trivia with Darryn. That'll teach them!
Anyhow, guesswork and speculation can now be thrown out the window now thankfully, because Telltale have come out and made an official announcement at last. Season 3 of The Walking Dead is launching soon, and on just about every platform imaginable:
The first of five episodes in The Walking Dead: The Telltale Series – A New Frontier will premiere digitally worldwide starting Tuesday December 20th on PC from the Telltale Online Store, Steam, and other digital distribution services, on the Xbox Games Store for Xbox One® and Xbox 360®, and on the PlayStation®Network for PlayStation 4 and PlayStation 3. The episode will be available the same day for compatible iOS devices via the App Store, and for compatible Android-based devices via Google Play.
If you plan on playing the game on PlayStation 4, and you're new to the franchise, you might want to consider pre-ordering the digital version. Doing so will net you the entire second season and the miniseries The Walking Dead: Michonne for free. The latter isn't stellar, but the former is. If you haven't played it, I strongly recommend you do!
If anything, it's sort of compulsory. In Season 3, you continue the tale of Clementine:
When family is all you have left… how far will you go to protect it? Four years after society was ripped apart by undead hands, pockets of civilization emerge from the chaos. But at what cost? Can the living be trusted on this new frontier? As Javier, a young man determined to find the family taken from him, you meet a young girl who has experienced her own unimaginable loss. Her name is Clementine, and your fates are bound together in a story where every choice you make could be your last.
The Walking Dead is easily one of my favourite franchises from Telltale, so needless to say, I'm super excited. If you're wondering what to get me for Christmas, well, look no further!
Last Updated: November 23, 2016