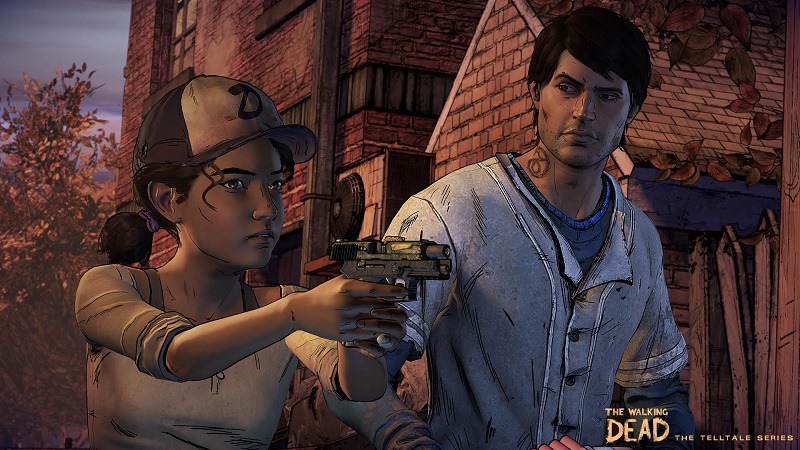 Remember that press release Telltale Games shared a little while ago regarding the debut of season 3 of The Walking Dead? Here, let me jog your memory:
The first of five episodes in The Walking Dead: The Telltale Series – A New Frontier will premiere digitally worldwide starting Tuesday December 20th on PC from the Telltale Online Store, Steam, and other digital distribution services, on the Xbox Games Store for Xbox One® and Xbox 360®, and on the PlayStation®Network for PlayStation 4 and PlayStation 3. The episode will be available the same day for compatible iOS devices via the App Store, and for compatible Android-based devices via Google Play.
That's right, in just a few short weeks, we'll be able to pick up Clem's story once more. Hell, she even has a friend (a new chap called Javier) along for the ride!
That's all good and well, but the reason I bring up the press release now is because Telltale conveniently forgot to mention something pretty important when it was first shared last month.At The Game Awards last night (or early this morning, depending on where you are in the world) a neat little nugget of intel surfaced. As it turns out, instead of kicking off the new season of The Walking Dead in the traditional way, you know, with one episode, the zombie title will kick off with a special two-episode premiere.
This awesome announcement came alongside a brand new trailer. It gives us a closer look at the series newcomer, Javier.
What I've always loved about The Walking Dead (across all its mediums: comic, television show, and game) is the way it portrays the start of the apocalypse for its different characters. Clem for example, was alone at home with her babysitter when it all started. Rick? He woke up from a long coma in a hospital filled with the dead.
In this trailer, it looks like for newcomer Javier, it all began in his own home, where his grandfather passed away, and turned. How did the family make it through that drama? How many of them died in all the confusion? I'm hoping for a closer look at that and a whole lot more when season 3 releases later this month.
Telltale's games across the board have always been great in my eyes, but The Walking Dead? That's definitely my favourite franchise of the lot. Having a double helping of its new season is exactly what I want for Christmas!
Last Updated: December 2, 2016