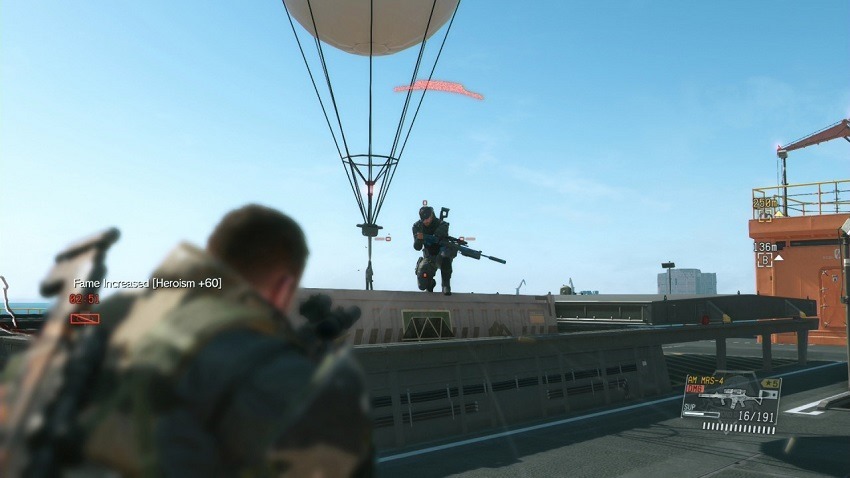 For nearly three years now players of Metal Gear Solid V have known that the game holds in it a secret cutscene that was realistically never going to be seen naturally. Linking up with the game's online component, the special ending would only appear if all players around the world chose to dismantle their nukes on their forward operating bases – a neat metaphor for how no one is willing to make the first move on that. Despite being revealed with a data dig years ago, the natural sequence of these events eluded players. Until it triggered this weekend.
The thing is, nukes didn't suddenly drop to zero. Not even close. But players on PC were treated to the cutscene over the weekend, much to Konami's confusion. It didn't hold with it the promise of an entirely new Chapter to the otherwise disappointing story of MGSV (although some ravenous fans certainly wanted to believe that), and didn't feature anything new for those who had seen the cutscene below already. What it did pique was interest over the why. And more importantly, how an event like this even occurred.
Konami is playing coy, using Twitter to state that the event was triggered by accident over the weekend and that they're looking into it. Some players don't buy that, and see this as nothing more than a marketing tool for the upcoming Metal Gear Survive at the end of the month. The more plausible answer is far less exciting though. Being on PC the game is susceptible to all sorts of tomfoolery from mods and hacks. And if you had been watching the nuclear charts in January, you would've seen one at work. A sharp, unnatural decline of nukes suddenly took place without warning, and it's easy to assume one of this events was able to trick Konami's server.
That's likely the rabbit at the end of the hole, but don't expect the same MGS V fans who lived on the idea of a Chapter 3 to let up that easily. At least now we can finally put to rest that rumour.
Never Be Game Over.
Last Updated: February 6, 2018