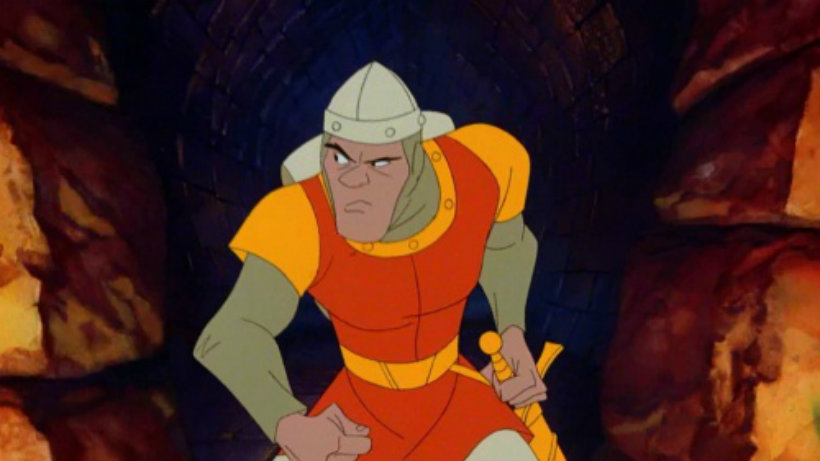 Kickstarter is designed to help artist, musicians, filmmakers, designers and creators of all kinds find the resources and support they need to make their ideas a reality. It has helped tons of people get the funding necessary to make cool projects that otherwise never would have been possible. However, the model has changed over the years and it's now more of marketing experience, to prove to real investors that a project is worthwhile. Which is sort of exactly what's happening in this new Kickstarter.
If you grew up in the 80s and 90s, you most likely are familiar with the work of Don Bluth. He's the animator/director behind those animated films that have stood the test of time, like Secret of NIMH, The Land Before Time and Titan A.E. However, like just about everyone is finally realizing, it's the games that have lasting nostalgia in a unique way. He and Gary Goldman are uniting for a Kickstarter to bring their most popular IP to the big screen – Dragon's Lair.
Dragon's Lair may have revolutionized the arcade world when it came out in the 80s, but it wasn't the best of experiences when Geoff reviewed its Xbox 360 release a few years back. Still, it has been released on mobile platforms and still has a core group of die hard supporters who rest heavily on the nostalgia elements. Now they can spend money on that nostalgia thanks to this Kickstarter.
What I find the most intriguing thing about this Kickstarter is that it isn't claiming to be money towards making a Dragon's Lair movie. Rather, Don Bluth and Gary Goldman are teaming up to ask for $500k, for a movie pitch. A $500 000 pitch. It sort of boggles my mind, although it's probably pretty realistic considering how much money goes into games and movies these days.
I'm not particularly optimistic about this one. Dragon's Lair might still have a loyal fan base of nostalgic fans, but it's not a franchise that's still relevant for most gamers. Plus, we all know that games spun off into movies are generally abysmal. If anyone could make it happen, it's this animation duo, but I doubt we'll see much come of it.
Last Updated: October 27, 2015