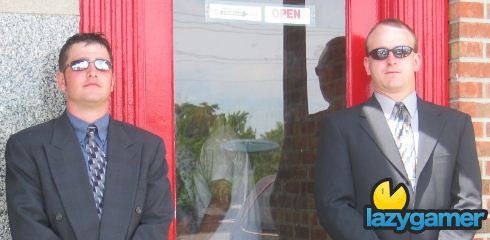 [Another Update]: It appears Activision broadcast their intentions on this one by informing the SEC that due to a human resource investigation into 2 senior IW employees they are expecting the departure of key personnel and litigation… ouch.
[Update] Jason West has Tweeted that he is now drinking and unemployed and has updated his LinkedIn page to state that he no longer works at Infinity Ward. (G4TV)

More news to follow
[Original Story]
How's this for an odd story doing the rounds.
Apparently Infinity Ward's heads, Vince Zampella and Jason West, went to meet with Activision this morning to discuss a few problems they are currently experiencing.
According to Internet rumours the communication between Infinity Ward and Activision has been strained off late and it was thought that they were trying to resolve whatever the issues were.
However since then no one has seen or heard from Vince or Jason and now a whole pile of security has arrived at Infinity Ward and are currently milling around outside the front.
There hasn't yet been any announcement of any sort so right now it's all just Internet speculation… Weird though isn't it.
Normally security is called to a company when mass lay offs are about to occur but that can't happen to IW… can it?
We'll bring you more details as they become clearer.
Source: Neogaf
Last Updated: March 2, 2010