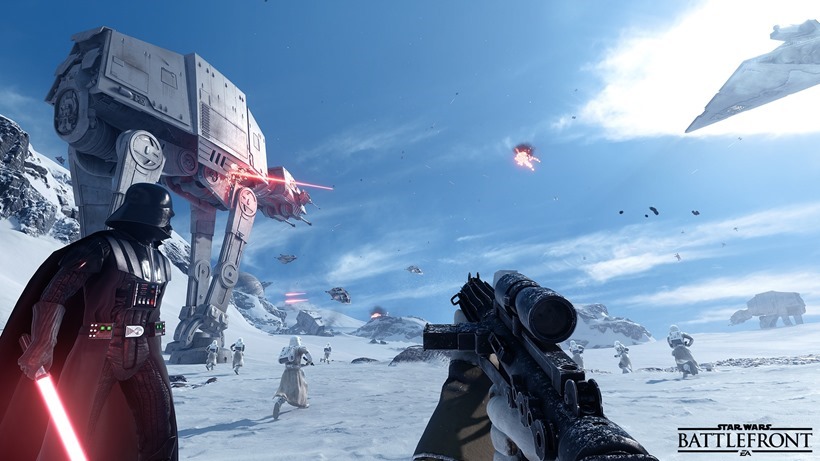 Fresh off the Sony stage at Paris games Week, here's a brand new trailer for the upcoming shooter from a galaxy far, far away – Star Wars Battlefront.
The video cuts from actual gameplay to free roaming camera movement, but features good looks at some of the brand new Heroes that DICE already revealed last week. Although there's no detail as to what each character has, this is our first look at Princess Leia, Han Solo, Boba Fett and Emperor Palpatine all in action, taking out Stormtroopers and Rebels equal measure.
Take a look, and get ready for Battlefront to drop next month.
Last Updated: October 27, 2015