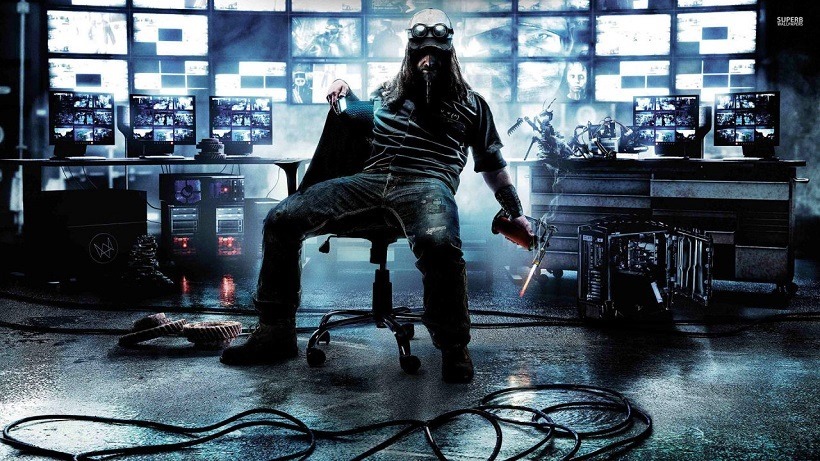 At this point I think it would've been best for Ubisoft just just knock down the doors and release all they needed to regarding Watch Dogs 2. The closer we get to the 5pm reveal, the more information keeps popping up about the anticipated sequel, to the point where the reveal itself is starting to seem redundant. We've had a teaser (and removed trailer), release date announcements and now word on three different versions of the game that will ship later this year.
Which isn't at all surprising, since it's a little more rare to see a game released in one state in modern times than not. Watch Dogs 2 listings have strung up on retailers websites globally, but Amazon seems to have confirmed that you'll have a choice between Standard, Deluxe and Gold Editions of the hacktivist paradise simulator. The latter of which seems to confirm the existence of a Season pass for the game (surprise).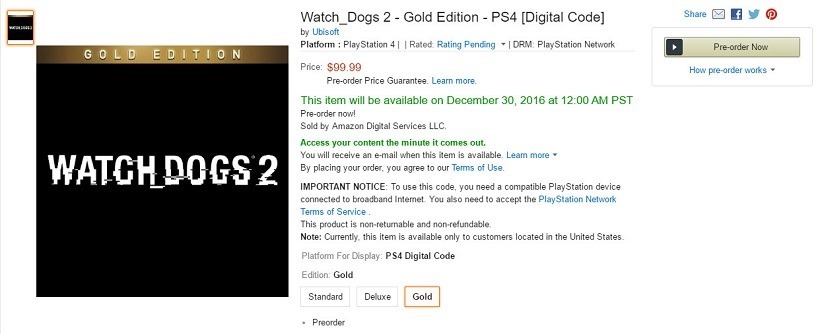 The listing goes on to seemingly confirm that Watch Dogs 2 will be receiving a bunch of post launch content, but doesn't delve into what that might include. It wouldn't be difficult to speculate over though, as the original Watch Dogs had its own season pass that added some light missions, weapons, skins and campaign content that featured fellow hacker T-Bone.
Just looking at Ubisoft's other titles, these fit into the way thy produce and release games now as well. Just a few weeks ago we got more information about Ghost Recon: Wildlands, which will also have a season pass. The Division should be getting its first real expansion soon, and past Far Cry titles have utilised Season Passes heavily in the past.
So is it happening for Watch Dogs 2? You can safely put your money on that I think, but we'' should find out a lot more fir sure later today, and during E3 next week.
Last Updated: June 8, 2016