When we look back on 2016, we'll see a fair share of disappointment, failures, and achievements for games and developers. It was the year Pokémon Go came and went, No Man's Sky crashed and burned, and League of Legends continued to be a blooming money tree. While most of these outcomes were left up to chance, one thing doesn't lie – Data. SuperData research released the September report for Digital Gaming Revenue, up by 5% from 2015. Reports show R6.2 billion revenue largely aided by recent events like the League of Legends World Championships, successful launch of World of Warcraft, and the recent developments in Destiny. Below is a list of the Top Grossing games for September 2016.
The Difference
Digging deeper, SuperData revealed the impacting factors which saw the increase in revenue over the course of a year. The importance of continued content from AAA titles became apparent with Call of Duty's late expansions for Black Ops III, ahead of the launch of Infinite Warfare. Call of Duty have always stayed true to their expansions, although many feel the DLC model robs the players of the final content. The unfortunate truth is that it is a necessary addition to ensure longevity and financial security for major developers.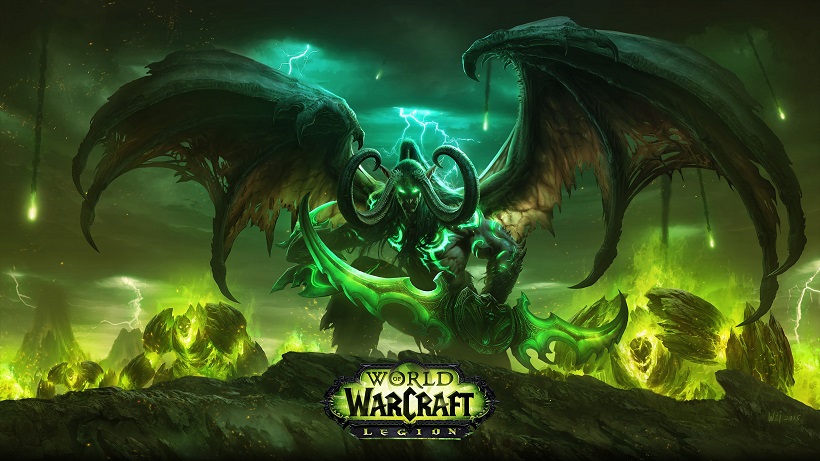 Staying with Activision Blizzard, the launch of the long awaited World of Warcraft: Legion, the subscriptions for WoW went up once again, as opposed to the major decline in subscriptions during the later stages of the previous expansion this time last year. The AAA titles in the spotlight, like Call of Duty and Destiny have continued to prove why they charge premium amounts for their additional content, and it's only going to get bigger as 2017 nears.
eSports is the future
2016 has seen an in flux of outside business investment from companies and influential people within the financial world. The interest from conventional sporting organizations, such as football and the NBA, has lead to a boost in revenue across the board. As it stands, close to 15 Football clubs around Europe have brought FIFA under their banner, with the most recent partnership between Epsilion eSports and AS Monaco. The Philadelphia 76ers bought out the controlling interest of Team Dignitas and Team Apex, while investment group aXiomatic invested in both Team Liquid and Super League Gaming.
The interest from these organizations is one side of the story. What's increased the revenue is the sheer size of these investments pumping millions into the industry. eSports has seen $892 million in eSports market growth in 2016, and is fast approaching the predicted $1 billion revenue set for 2019. These investments transcend financial aid for eSports companies. The introduction of outside influence adds structure and stability to a young scene opening up a wider scope of investment opportunities removing doubt in the minds of companies who still remain hesitant to invest.
Virtual Reality, the future of entertainment
Last year VR was advertised and hyped up as the future. In 2016 it arrived and blew audiences away with it's functionality in almost every aspect of the gaming world. Of these announcements, Sony's PSVR has skyrocketed in the past year, taking the lead in the VR race, while the HTC Vive and Oculus close behind. The mobile inclusion of VR has not seen as much success, but still continues to grasp consumers with the hype surrounding VR.
VR has also been implemented into spectator eSports, a growing market among millennials. ESL One will include a full VR spectator experience offering an inclusive setting for those who spectate in VR.
In conclusion, 2016 has been one of the most successful years for gaming. While these numbers speak to a global market, locally industries have been growing as well. This year has seen an increase in prize pools and participation across a number of tournaments. This weekend's KWESE ACE FIFA Tournament will host 600 entries for their R100 000 tournament, testament to a successful financial year for gaming.
Last Updated: October 28, 2016