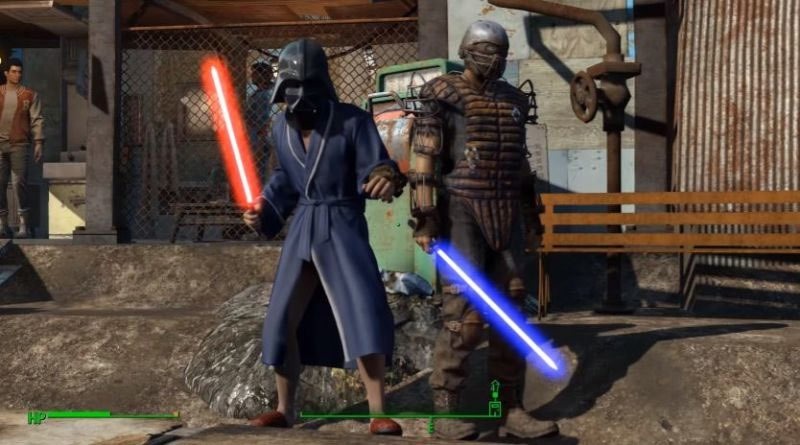 Right now, Fallout 4 players on Xbox One are enjoying a slice of the modding pie as that platform has opened up a little with regards to user generated content. Sure, many of the platform's mods may be outright stolen, but it's great that console gamers are finally able to muck about with the games the way Pc gamers have been doing for years.
The feature is coming to PlayStation 4 soon as well – but it seems that mods on the PS4 version of Fallout are going to be a little hamstrung. The creation kit has been updated, allowing mod makers to upload Ps4 mods.
"In preparation for the upcoming PS4 private mod beta, the Creation Kit now supports the ability to upload PS4 Mods to Bethesda.net," says Bethesda.
Firstly, Mods on the PlayStation 4 are restricted to 900MB at the moment, so that precludes many of the larger user created add-ons for the game. For reference, the Xbox One allows for individual mods to be up to 2GB in size.
There's another restriction. Because of the proprietary audio format that the PlayStation 4 uses, it means that users aren't able to create audio mods or add-ons for Fallout 4. Thankfully, Bethesda is working with Sony to get around these limits.
Here are the issues that exist with PS4 mods right now, according to Bethesda:
PC textures are used. Memory and performance issues may occur. We are working with Sony on optimal texture exporting support in a future update.
Sound files are currently not supported. PS4 sound format is a proprietary format. We are working with Sony on sound file processing support in a future update.
PS4 Mod Storage limit is approximately 900 MB at present. Please do not upload mods larger than 900 MB. We are working with Sony to increase this limit.
Last Updated: June 16, 2016