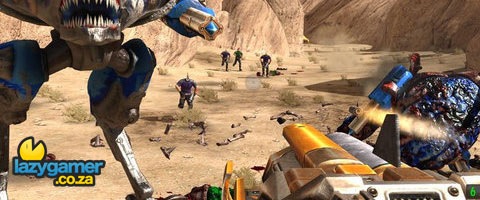 I really liked Serious Sam when it originally hit PC's years ago. It was shallow and mindless, and made absolutely no excuses for it at all, because it was still loads of fun.
If you have been looking at revisiting the title in high definition or wanted to always give it a go then you are in luck. The title will hit Xbox Live Arcade this week for the sum of 1200 MS points.
So, who's getting it? The co-op should be a blast.
Last Updated: January 12, 2010