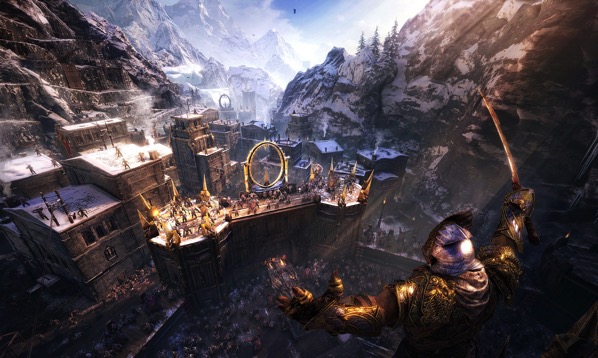 I adored Shadow of Mordor. I still think that the nemesis system was a revelation for gaming. It made each combat situation compelling and helped build a world filled with enemies that hated me in particular, that was unique to my play through. I also liked the stealth in the game, and the ability to control your enemies. Sure, it was repetitive and flawed in many ways, but I still enjoyed Shadow of Mordor no end. Now Shadow of War is coming and it's looking damn gorgeous.
Here is the description of this video as copied from the YouTube description box:
From Seregost to Gorgoroth, we will turn ALL of Middle-earth against Sauron. Dominate the open world in Middle-earth: Shadow of War, available beginning August 22, 2017 on Xbox One, Project Scorpio, Windows 10 PC (Windows Store and Steam), PlayStation®4 and PlayStation®4 Pro.
So here is the trailer that mostly just shows off the various environments:
I'm wondering if Shadow of War will take a page out of the Mad Max playbook and have you taking over bases, clearing out areas for bonuses. It's pretty standard fare for open world games to have base building and management as gameplay elements, and it might make sense for Shadow of War to do the same. All the areas shown appeared to be forts or bases of some description, so why not let players take them over as their own?
Really, though, I don't care too much as long as the nemesis system is continued and expanded, and the gameplay is similar to Shadow of Mordor. If Shadow of War is "just" an average sequel with more of the same stuff, I will still be pretty happy. Yes, I'm setting the bar pretty low, but they already set such a high standard with the first game, I'm happy to just get to play more… as long as it's not like those awful DLC they released.
Last Updated: May 18, 2017