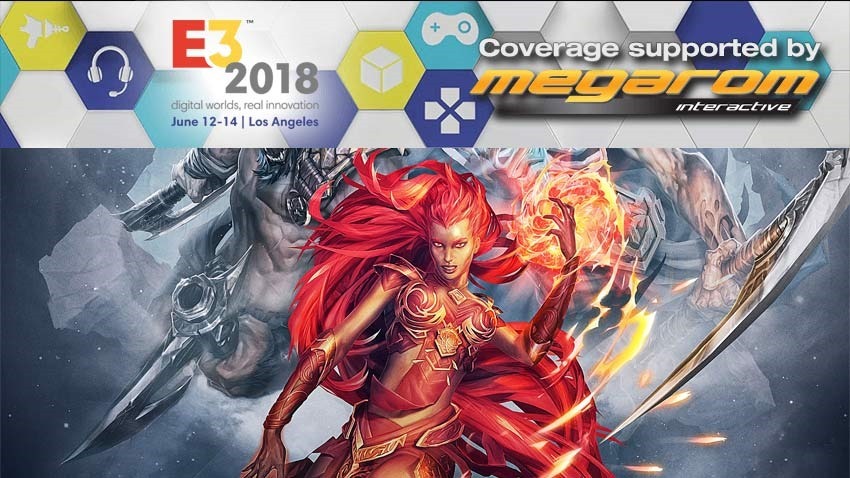 There's something magical about the groove of an RPG. That pull from a third-person camera that mixes good ol' isometric viewpoints with more modern three-dimensional visuals, the satisfying ding of a level up and playing around with stacks of numbers to create the perfect warrior. We've all had a stab at it in the past: Games of swords and sorcery, where we send a party of diverse adventurers into a haunted dungeon that is filled with loot and danger.
Good, classic stuff. What of the RPG mage that wants a different experience however? The people who want a break from the usual RPG motions, who want to engage in a game that offers a few twists to the formula? Well then pal, I may have some good news for you then, because Shadow's Awakening is looking great.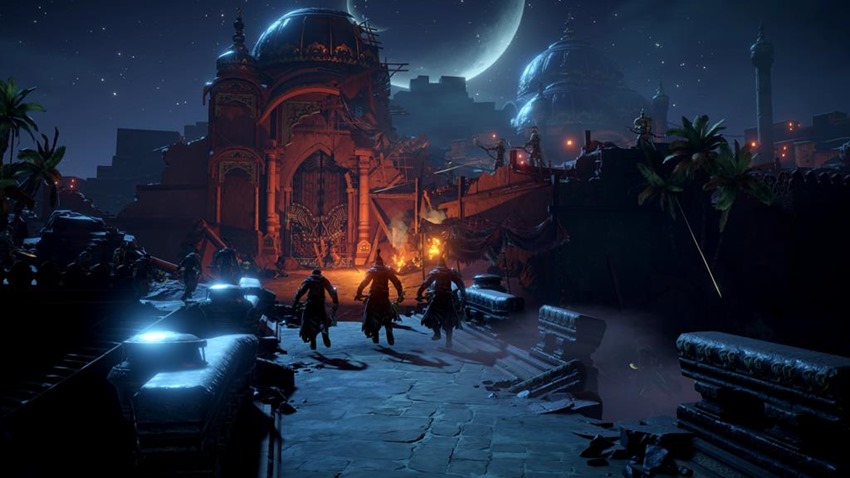 The setup is easy enough: You've been summoned from the nethermost pits of the underworld to do the bidding of a mysterious hooded fella (voiced wonderfully by Doctor Who's (and urgh Little Britain but also a memorable small part in Black Adder so there's that) Tom Baker. As the Devourer, it's up to you to fulfil the contract that you're locked in, but there's a snag: You can't exist outside of your shadow realm.
What's a demon to do? Possess a hero from ages past, resurrecting them from the dead and guiding them through new terrain and grudges along the way. The added twist here, is that players can switch between the Devourer and his puppet at any time, as some environmental puzzles will require players to shift between realms. A simple example here is that while one path may be closed off by a chasm for your chosen band of adventurers, a bridge may exist in the shadow realm for the puppet-master demon.
Then again, the shadow realm may be crawling with all manner of nasty abominations that you'd rather avoid, so switching back to your possessed warrior may be preferable and allow you to avoid certain danger. There's an added wrinkle here as well, as time moves differently in the shadow realm, throwing a chronal spanner into several puzzles along the way. It's fantastic stuff.
Player customisation also has a small influence from Destiny, as Shadow's Awakening features plenty of numbers within the build of any character. For anyone whose inner accountant jumps for joy at the sight of numbers, there's plenty to crunch here. Everything from resistance to damage output can be seen, but for those of you want to see a more comprehensive and easier to understand summary then Shadow's Awakening has that available.
Broken down into simple builds of damage and survivability, these stats provide a rough overview of a player's strength, similar to Destiny's light level numbers. Kinda neat!
For the diehard RPG fan though, there's still plenty of traditional meat to chew on. According to development director Peter Navgy, the real joy of Shadow's Awakening will lie in multiple playthroughs, with their internal testing so far revealing an easy 60 hours in any single session according to them. There'll also be different dialogue choices and encounters depending on which characters you have in your party, over 150 enemies to battle and nearly 60 boss fights according to Navgy.
So it's safe to say that there'll be a lot of content to chew on, with the Ogre Engine that powers it looking vibrant and punchy in its gameplay. Shadow's Awakening will be out on August 31 for PC, through the usual channels of GOG and Steam.
Last Updated: June 18, 2018