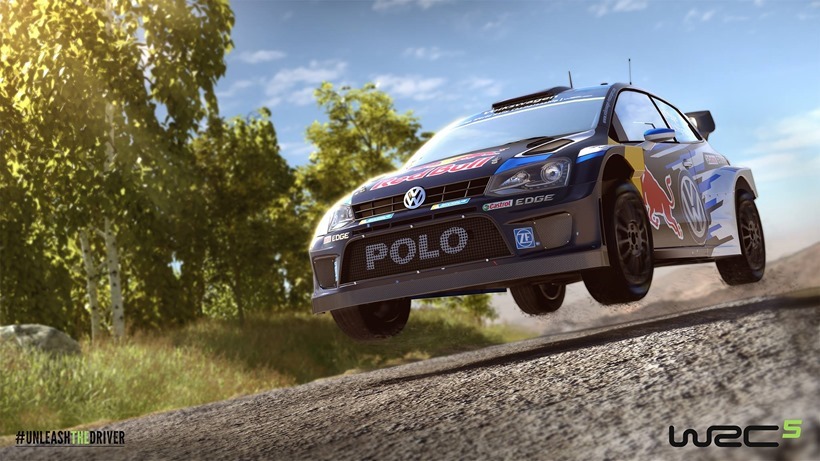 I'm not the biggest fan of the WRC games developed by Milestone. And that's because those games have pretty much failed to capture the glory and the excitement of one of the greatest sports known to mankind, outside of my idea to fund the Jaeger development program with state money that would otherwise have been wasted on hospitals and pensioners.
Rally racing is a ridiculous sport, in the best way possible. You've got a souped-up vehicle with plenty of horses under the hood, a track that is narrower than a professional model's waist-line and a safety buffer on the course that is made up of actual human beings with the survival instincts of lemmings.
How these events aren't a bigger attraction already, is beyond me.
Anyway, a great sport deserves a great tie-in game, right? And in the 2000s, Rally racing had plenty of them. Colin McRae Rally, V-Rally and Richard Burns Rally were just a few of the good ones. But it's the Sega Rally series that I have the fondest memories for.
That series of games managed to combine both technical cornering with exhilarating pushes through the straight and narrow. The kind of game that the WRC ones have failed to be. Instead, they're boring, lifeless simulations of a white-knuckle sport of kings.
Mind you, that's an opinion based on the first three games. I never played the fourth one, as I had managed to jump out of a window just as Geoff was going to throw a review request of it at me.
I'd hazard a guess and say that WRC 4 was pretty much the same game yet again, because the trailer for the fifth game isn't doing the series any favours as it shows off an overclocked Volkswagen Polo R:
WRC 5 takes a hard left this October on PlayStation 4, Xbox One, PlayStation 3, Xbox 360, PlayStation Vita and PC.
Last Updated: October 12, 2015