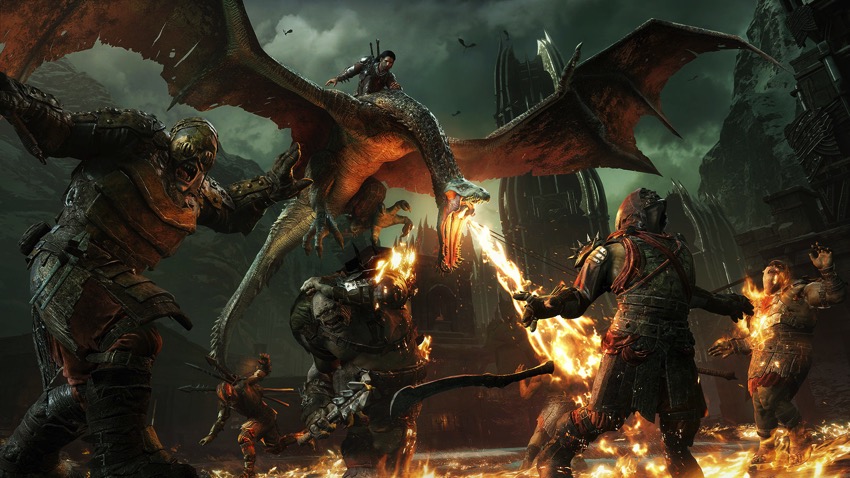 Do I need to keep saying how much I loved Shadow of Mordor? I hope not. I hope we can all just agree that Shadow of Mordor was awesome, if only for the nemesis system. My biggest concern going into it, though, was if there could even be any stakes for the game. We all know that eventually, our character would fail, right? I mean it all has to fall to a bunch of hobbits to save Middle Earth. However, this story looks way more compelling than the last one.
Last time it was just a matter of dealing with the ring of power and… something else? I honestly can't remember. This time around we have to hold off Sauron, at least for a little while. Judging by this trailer, it appears that we will be seeing more lore and screen time for some well-known characters. Warning, as with any story trailer, spoilers might await:
Was that Shelob I saw there? I'm not a fan of spiders, but she is one of the best characters in the books, so it makes sense for her to make an appearance in this game. Plus, it looks like that final enemy in the last moments of the trailer was actually the Balrog. That is so cool! Sure, we know they survive to be beaten by hobbits and wizards down the line, but it's just so intriguing to learn more about them, to fight them ourselves and at least weaken them or something.
The main thrust of the story mode appears that we will be building armies this time. I am far too excited for that. I always love games where I need to build bases or armies or gather forces or whatever. Sure, the game has been delayed, but I'm okay with that. We only have to wait until October to get our hands on Shadow of War. My body is ready.
Last Updated: June 9, 2017