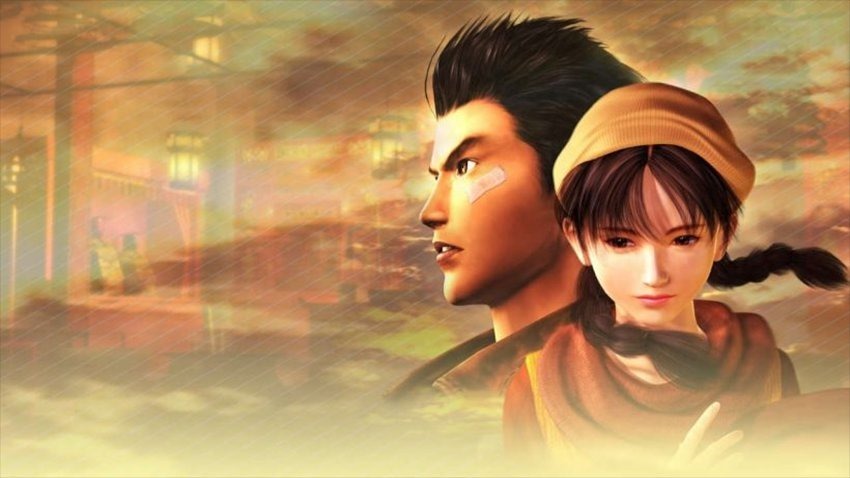 At its E3 showcase in 2015, Sony announced that Shenmue III was coming. For the people who played the Dreamcast originals, it was the sort of announcement that brought tears; the kind that's usually heralded by the sky opening and angels singing. Finally, fans of Yu Suzuki's grand adventure would finally get the conclusion they'd been waiting decades for.
People who hadn't played the original games just looked around, confused at all the elation. Shenmue is a seminal series for a good reason. It was one of the first open-world sandbox third-person narrative games, filled with NPCs, spoken dialogue and stuff to do. It was revolutionary at the time and a precursor to games like Grand Theft Auto and Yakuza. Unfortunately, it died alongside SEGA's Dreamcast. Of course fans were excited to finally see its conclusion.
Now, everyone else can finally see its beginning. Announced on Saturday, SEGA, is bringing Shenmue I and II to modern consoles and computers. Shenmue is coming to PS4, Xbox One and PC later this year.
"Since their original release, Shenmue I & II have established a passionate following and are revered as one of gaming's greatest series of all time. These revolutionary masterpieces deliver a gripping story of retribution as Ryo Hazuki sets out to avenge his father's death and attempts to unravel the secrets behind a mysterious artefact known as the Dragon Mirror.

Shenmue I & II comes complete with the original feature set that defined modern gaming, including enthralling jujitsu combat, investigative sleuthing, and RPG elements in addition to memorable mini-games. Shenmue I & II is set within engrossing real-time open worlds that feel truly alive thanks to day-to-night cycles and weather changes, with a population of civilians who follow their own schedules.

This is the definitive version of these all-time classics and will be the best Shenmue experience to date. The re-release will stay true to the originals with modernised features including fully scalable screen resolution, choice of modern or classic control schemes, PC graphics options, an updated user interface and the option to enjoy either the original Japanese or English voiceovers."
Not the most ambitious of remasters and more of an enhanced port – but it's lovely that they'll be coming along for newer gamers to appreciate. That's fine for fans too because true to form, it looks like Shenmue III is still a long, long way off.
Last Updated: April 16, 2018