Season 4 of Competitive Overwatch came to an end this past Sunday, and wasting no time Season 5 is set to get underway today. We hope you've enjoyed the few days of Quick Play while deciding what to spend your Competitive Points on, and are ready to dive back into a whole new Season where not much has changed. Sure enough, some of the heroes have received slight changes, and the ongoing PTR tests are still yielding some questionable changes to our favourite heroes, but Season 5 will offer the same rewards as the previous season.
Once again you'll need to complete your 10 placement matches and receive your skill bracket ranging from 1 to 5,000. Reaching your highest rank will be the end goal here, as was the goal in Season 4 with that ultimate grind to Master of Grandmaster. That, of course, would have placed you in the top 500 players in the world… no small feat. The rewards for Season 5 will once again include the special spray, which changes with your higher rank.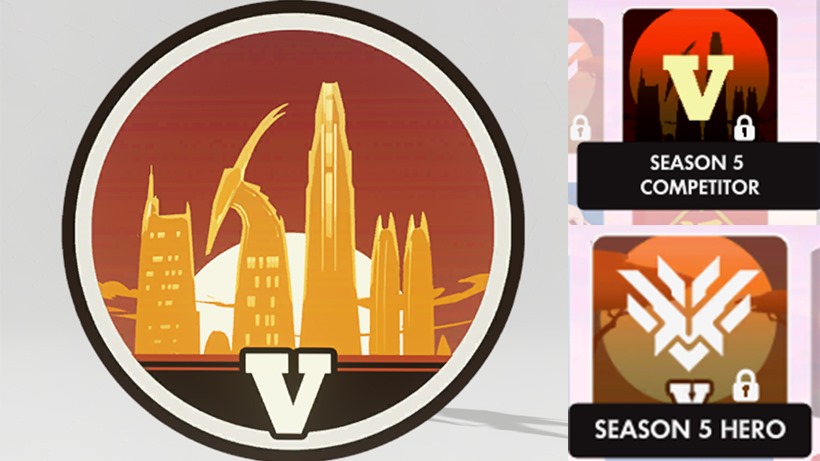 The spray, icon for top 500 and icon for… participation?
This is of course for bragging rights, so don't forget to wear your icon and spray your decal reminding players just how good you were last season, and where you hope to be in Season 5. You'll get the usual CP points per win, and ending the season in various divisions will yield more CP based on your skill rating. Below is a detailed image showing the rewards.

This short break means another three to four months of competitive, and we're hoping this becomes a trend with a short offseason for competitive players. This could, however, be a result of Overwatch's anniversary, so let's maybe not get too excited for upcoming seasons. Overwatch is also in a pretty great spot right now in terms of the competitive meta leaving room for all sorts of playstyles from the dive to the sustain, hold and attack. Good luck to all who begin their grind, we're rooting for you.
Like esports?
Check out esports central
Last Updated: June 1, 2017