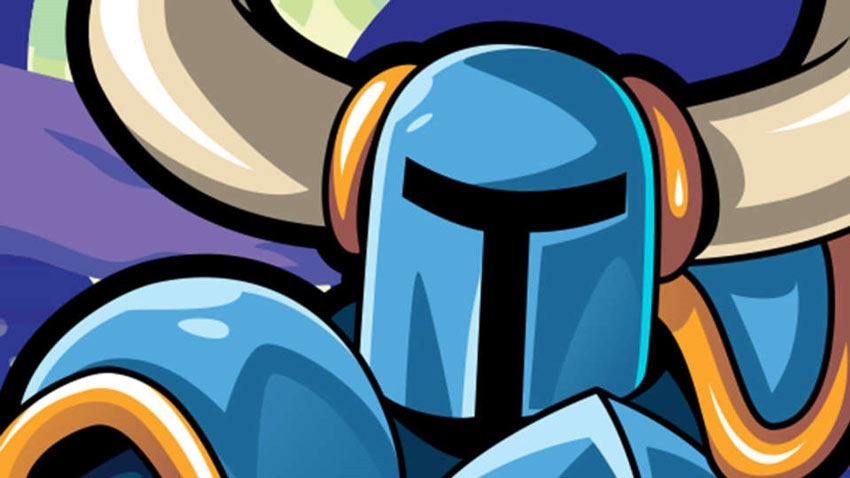 While I'm over the 8-Bit aesthetic that was the art-style du jour for indie games a while back, one of the first big breakouts for games of that sort, Shovel Knight, is one of my very favourite games. A modern take on classic platformers from an era long gone, it had perfectly challenging gameplay, using weird multi-layered 3d wizardry to look and feel like an old 2d game.
The character's been so popular that he's crossed into other games in other genres, and has become an icon and avatar for indie game success. And now he's going 16-bit. Announced yesterday as part a great big stream, Shovel Knight developer Yacht Games is working with Nitrome on Shovel Knight Dig.
It's a brand new spinoff game that sees the Shovel Knight going up against a new foe in Drill Knight, who destroys Shovel Knight's camp, steals his treasure, and heads underground. It's a little bit Spelunk, a little bit Steamworld Dig, a little bit Shovel Knight, and it looks very much like my jam. The differentiator here is that levels are procedurally generated instead of explicitly hand-crafted, but it also appears to have a bit of Metroidvania flair to it.
"We're very proud to announce Shovel Knight Dig, the newest project from Yacht Club Games. As a joint development project between Nitrome and Yacht Club Games, Shovel Knight Dig has been in development for more than a year! It's got quite a ways to go still, but we wanted to give you a taste of the amazing adventure that Shovel Knight will be embarking on next!"
Last Updated: August 29, 2019