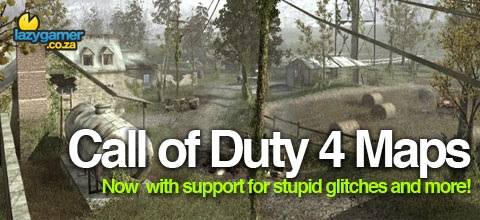 Update 3: The matchmaking seems to be working decently again. There are also reports that a good chunk of the glitches have been sorted out as well.
Update 2: The title update is working, and now the matchmaking is broken:
@thevowel Yes, matchmaking is in a bad state on Xbox LIVE right now. We're working on it and will resolve it as quickly as we can.
Update: According to @MrPointyHead, the problem, she is fixed.
A quick last post for the day. The Modern Warfare 2 Stimulus pack has been released but is currently borked on XBLA.
While it seems the DLC was initially fine, the title update is not working, meaning issues. Now I don't want to complain for no reason (aside from the fact that MW2's hacks and bugs already annoy me) but really guys, on the same day that DICE is releasing free DLC for Bad Company 2?
In anycase, Major Nelson has been updating us via Twitter and it looks like everyone is hard at work to get everything fixed, so it should be up and running in a few hours.
Last Updated: March 30, 2010