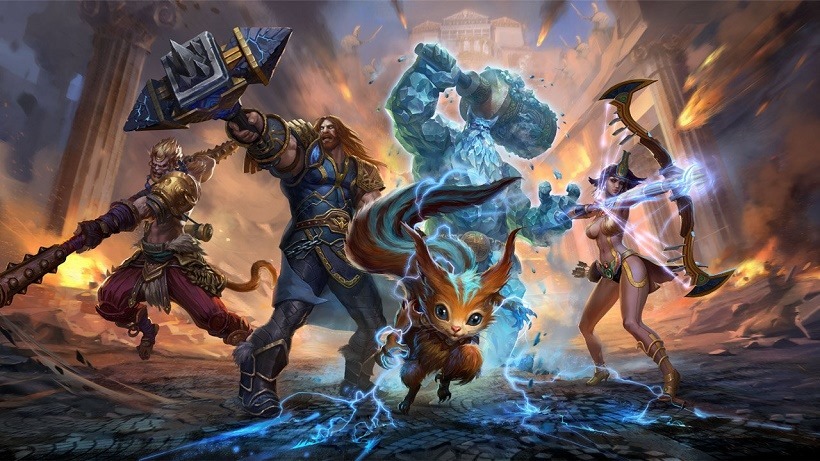 SMITE has been available on PC since early 2014, and on Xbox One, since late 2015. Now, in 2016, it's finally coming to the PlayStation 4.
Though, the MOBA has been playable on Sony's console for the past few months already thanks to the beta. All that's changing now really, is that it's exiting that testing period and launching officially.
Did you play the beta back in March? A lot has changed and been improved since then according to Hi-Rez studios, including the following:
Doubled Frame Rate – Smite is now optimized at 60 FPS
Divine Trophies – Show off your godly play with awesome Trophies.
New Game Modes – Our small-scale 5v5 Clash and Siege modes are a great, streamlined introduction to MOBA-style gameplay.
New Gods – We've added four new gods to Smite during beta, bringing our total count to 75.
Activity Feed – Let all your friends know when you master a God, earn an award, or hit max level.
Generally speaking, MOBAs tend to play best on PC. SMITE on the other hand, is actually perfectly suited to console play thanks to its third-person perspective. Not sure if you should try it out? Maybe you should check out Darryn's review. He played it on the Xbox One last year…
With the freemium model, SMITE is worth trying out if you're a MOBA fan with an Xbox One. There's zero risk, a massively deep game to jump into and a surprising play-style that actually makes the genre fun, instead of a reason to daydream about drowning the people on the opposing side for rushing you.
Even though Darryn is not a fan of MOBAs (far from it), he actually quite enjoyed the god brawler. If that doesn't convince you to give it a bash, then I don't know what will!
Last Updated: May 30, 2016