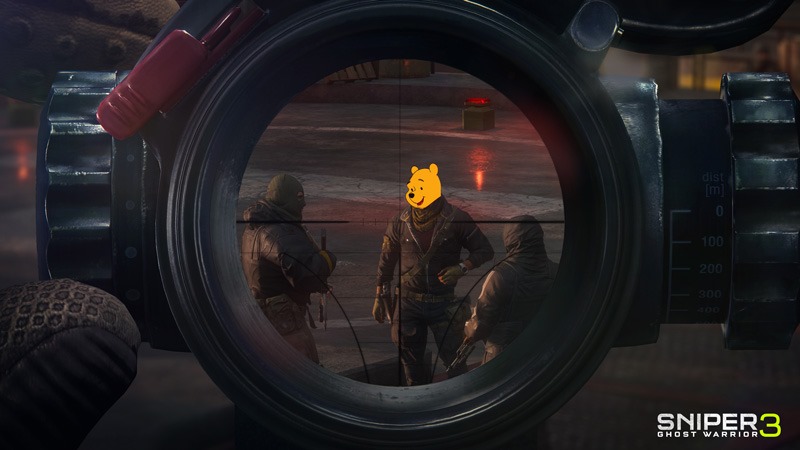 Hey, 'member Sniper: Ghost Warrior 3? 'Member how you were going to traverse an open world and face all manner of danger? 'Member Chewbacca? Anyway, CI Games has had Sniper: Ghost Warrior 3 in the development crosshairs for a while now. If you're familiar with the previous two games, then this third entry is a big departure from the usual scripted shenanigans.
A while back when I went hands on with it, Sniper: Ghost Warrior 3 was huge. It was also clearly influenced by Australia, as the entire open world structure seemed as if it wanted me dead. It was challenging then, and it certainly looks just as challenging in this new trailer for it. So check the wind, compensate for the Coriolis effect and press play:
Back at E3 last year, CI Games still explained to me how they wanted to make a game which lived up to the title of Sniper: Ghost Warrior. They wanted players to be able to incorporate some run 'n gun action with sniping, sabotage and espionage. "Ultimately it's mixing and matching [sniper, ghost, and warrior] elements to adapt to the situation as it unfolds," senior designer Tomasz Pruski said to GameSpot earlier this year.
Even a skilled sniper can miss, the wind may be too strong, and when people converge on your location, you have to shift into warrior to engage or try sneaking away. It's not sitting on a sniper nest and pulling a trigger for 20 minutes.
The current release date for Sniper: Ghost Warrior 3 targets Xbox One, PlayStation 4 and PC on January 27. That puts it in the crosshairs of Rebellion's far more visceral sharpshooter, Sniper Elite 4. A game which is out on Valentine's Day next year. If you're hungry for more of CI Game's more grounded shooter, then you can check out a livestream from Twitchcon of Sniper: Ghost Warrior 3 from 4:30 PM PT / 7:30 PM ET.
Still needs more Marky Mark Wahlberg though.
Last Updated: October 3, 2016