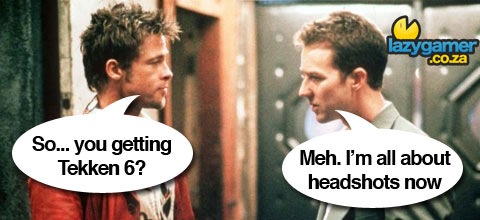 In the wise words of that psycho Tyler Durden, "We are defined by the choices we make".
That crazy time of the year is finally upon us and our wallets are cringing in fear as we salivate over the awesome list of titles that are going to be hitting shelves from now until the end of the year.
This got us interested in what our readers are actually looking forward to. There are tons of great looking games coming but as we all know, some can just be a big ball of hype with nothing to back them up.
Money doesn't grow on trees (or so we are told) which means that we sit with the dilemma of having which titles to leave behind.
We call on our readers to hit us with some comments and tell us what games you are all going to be buying and possibly even which games you will specifically not be buying and for what reason.
My list is looking pretty scary.
Last Updated: October 9, 2009