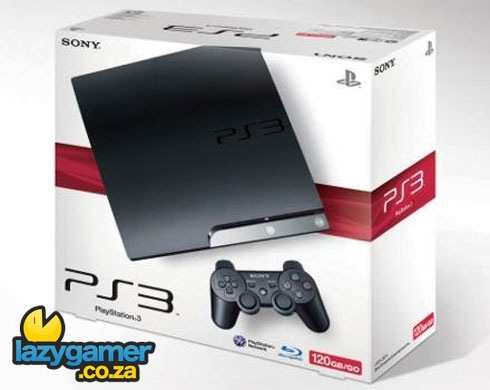 Were you one of the lucky people who managed to snag yourself a cheap PS3 in yesterday's blitz at Pick 'n Pay? Perhaps one of the opportunistic sort who made use of other stores' price matching services? Either way you've now got yourself a brand new toy – one that contains some pretty cool tech – and you're now wondering just what to do with it.
Sony's most recent marketing campaign for the device touts it as a device that "Only does everything," and they're not far off. Let's have a look at what your PS3 slim can do.
Blu-Ray
It is, of course, a particularly capable Blu-ray player, meaning you can now experience the joy of high Definition movies in your own home – provided you're sporting  an HD TV. A next generation optical disc, Blu-Ray allows for higher fidelity in both video and audio giving you the best possible home theatre experience. The increased capacity afforded by the disc also allows for a wealth of extra material, making it a must for film collectors.
Recommended titles : Iron Man, The Dark Knight, Blade Runner Collector's Edition, 2001 : A Space Odyssey, Baraka
Blu-Ray isn't the only media your new PS3 is good for though, it also functions perfectly as a Media Server :
Media Server
Whether streaming pictures, music, or movies from your network-connected computer, the PS3 does it all – and, quite frankly, better than the competition. Install a media server application on your PC – I recommend PS3 Media Server (Available for Windows, Mac and Linux) – and all the media you share from that computer is now available. It supports just about any format you throw at it, and for what it doesn't it allows you to do on-the-fly transcoding. Remember, the PS3 comes with built-in wireless, so no cables running through your living room – and no expensive wireless adapters either. You can also copy your media to the console's standard 2.5" SATA HDD, which is user replaceable.
Oh, as an aside PS3 Media server Also works for streaming to the Xbox 360, without having to deal with that Windows Media Player nonsense.
The Playstation Network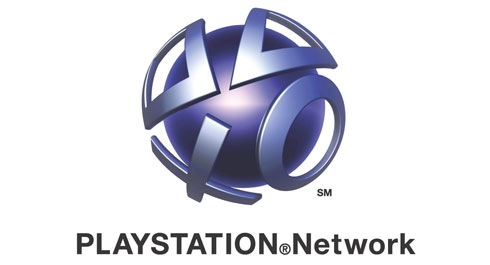 Unlike the 360, The PSN is actually supported locally – registering for the PSN is easy and items are priced in local currency. It also doesn't use a system of buying points in any sort of denominations leading to wasteful points overflow – you can add the exact amount required to your online wallet, which you can then use to purchase PSN games, game add-ons as well as other things like digital comics. Unlike on the 360 though, not every game has a trial or demo, but there are many available.
Recommended PSN Purchases : Wipeout HD (and its subsequent Fury add-on) are absolutely necessary, as are  Super Stardust HD, Flower and anything prefixed with "PixelJunk".  See here for more info.
The Games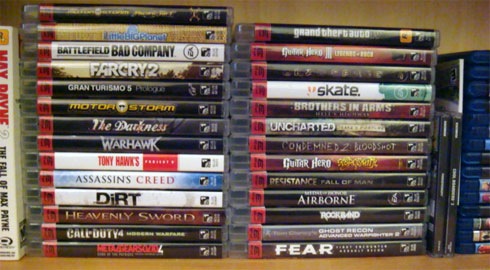 People who already owned HD consoles wouldn't be looking to the PS3 for titles available on the 360 as well – what you'll want is the systems library of incredible exclusives. Sony's first-party studios have developed some of this generation's best games, like :
God of War III – Just recently released, the final chapter in Kratos' trilogy offers some of the systems best visuals, presented in a colossally grand scale. Our own Nick is busy playing it, and according to him he's "Blown away." Look out for his review soon.
Uncharted and Uncharted 2 : Nathan Drake's adventures on the PS3 have supplanted Ms Croft's as the premier action-adventure games available. the sequel, in particular highlights the console's graphical prowess, but it's a pretty darned good game too.
Heavy Rain, the latest bit of interactive drama from Quantic Dreams is yes, a series of quick-time events – but so brilliantly presented that it doesn't really feel like that's all there is to it. Scenes and scenarios are able to exact tension, and genuine emotional involvement. It's not for everyone, but the people that it does resonate with will find it one of this generation's best gaming experiences.
LittleBigPlanet is another game that's not for everyone. Its cutsey platforming might deter some core gamers, but it's some of the most fun I've had on my PS3, especially when played with 3 friends locally. It's also the first in the Play.Create.Share series of games that allow for user-created content – and the users have indeed created. There are over 2 million levels available to download.
Other games continue franchises from the PS2, like Metal Gear Solid 4, Ratchet and Clank and Killzone 2, while games like MAG look to offer new multiplayer experiences.
if you're looking for a cool community of PS3 gamers to aid you on your new path, look no further than PS3ZA
That then, is a lot of goodness to keep new PS3 users busy. The PS3 veterans among you, please feel free to add other suggestions to our new brethren in the comments.
Last Updated: March 19, 2010