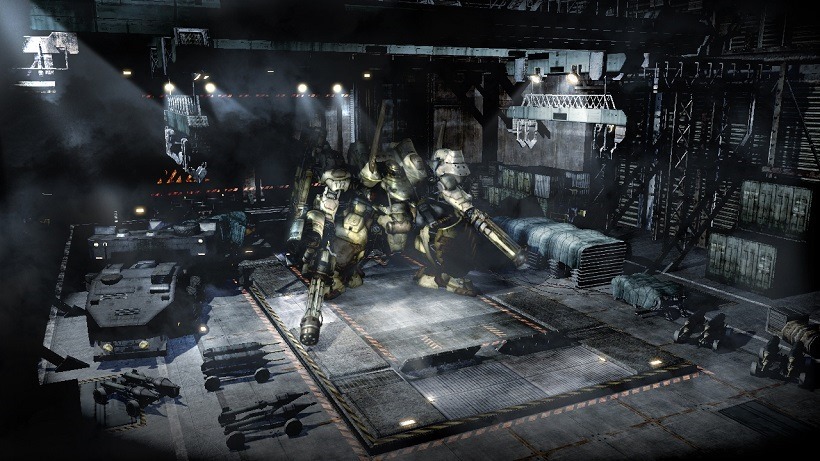 Dark Souls III was a phenomenal entry into the long running Dark Souls series, and it looks like it's going to be the last for some time. As From Software wraps up work on the game's DLC, series creator and studio CEO Hidetaka Miyazaki has spoken about what the future holds in store. There's a lot less Dark Souls and a lot more projects, including the studios current focus. A brand new Armoured Core.
That's according to Miyazaki himself, who sat down with IGN to speak about the future of the studio. Currently. From Software is working on three brand new games, one of which includes a new entry into the seemingly defunct mech combat franchise. They're also working on a new dark fantasy game (not another Souls game), and something Miyazaki thinks fans will find "a little bit weird". By the sounds of things most projects are in their infancy, so there might be a long wait before we know anything more.
In a separate interview with Polygon, Miyazaki also distanced himself from the Souls series for the foreseeable future. While he doesn't rule out that someone else in the studio might make another entry (or that the game's style of play wouldn't be used in another setting), Miyazaki will personally not be working on another Dark Souls title.
"There could be someone else in my company who wants to work on new instalments. But we believe that the series will end after the two [Dark Souls 3] DLC."
That's actually great to hear, because as incredible as the Dark Souls games have been I'd love to see From Software stretch their wings a little and experiment with some new games. Bloodborne, for all its similarities to the Souls series, was proof that they're capable of this. I have no doubt that their singular brand of difficult gameplay with resurface again (hopefully in a Bloodborne sequel of sorts), but for now I'm ready for a new, surprising From Software.
Last Updated: September 22, 2016