Death Stranding may just be the one horror game that deals with the subject that terrifies me the most: Socialisation. A game about creating connections between people and taking the time to check in on them, Hideo Kojima's grand experiment and middle finger to Konami's top brass is aiming for the emotional jugular in the story that the fan favourite game developer has been cooking up for several years now.
It's a story with a wide cast that includes Hollywood royalty and Geoff Keighley (He knows Hideo Kojima!), but you need to be careful: Some of those people you meet along the way could meet their end thanks to your actions in the game. At the Garage Museum of Modern Art in Moscow last week, Kojima touched on this idea and how players will need to check in on their new pals from time to time. Cheers, Reddit: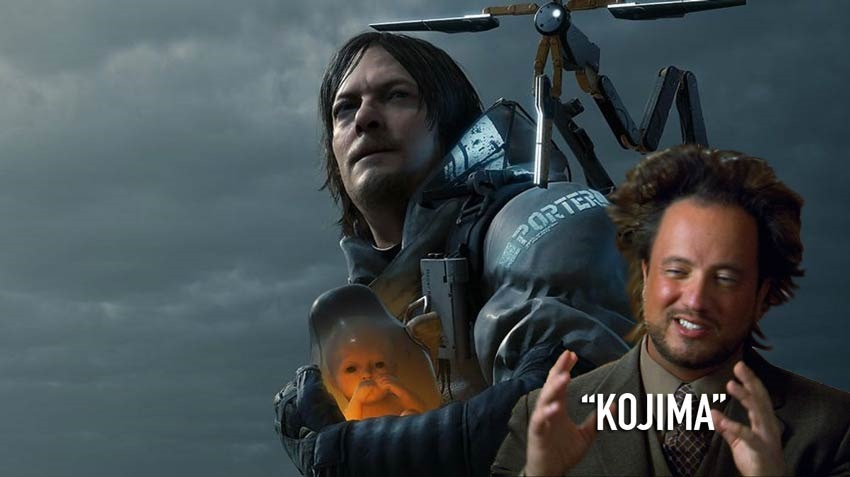 We have a character who lives deep underground. He is sick and needs medicine, and Sam can deliver it. Since this happens at the beginning of the story, this is a must. After completing this quest, the player himself chooses the following actions: you can constantly go to the old man and carry medicine; can deliver other items; you can listen to his stories from the past.
Yeah but that sounds like hard wooooooorrrrrk. The problem here is that as the game goes on players will move further and further away from the starting location, making it close to impossible to courier some of those lifesaving drugs back to the ripping yarns location of the old man:
Since they have not carried medicine to him all this time, he will die by this moment. Through such actions, a connection arises with the character. We really hope that the significance of the connection between people – how it is formed, how it develops – will be revealed, and it will be interesting for you to play it.
Life or death situations based on courier actions? This must be what it's like to work for Takealot's PR department on the day a new game launches. It's an interesting idea (alongside some truly WACKY ones), but as for how long its appeal will last in the grand scheme of things? Guess we must wait until November 8 to see for ourselves.
Last Updated: October 8, 2019