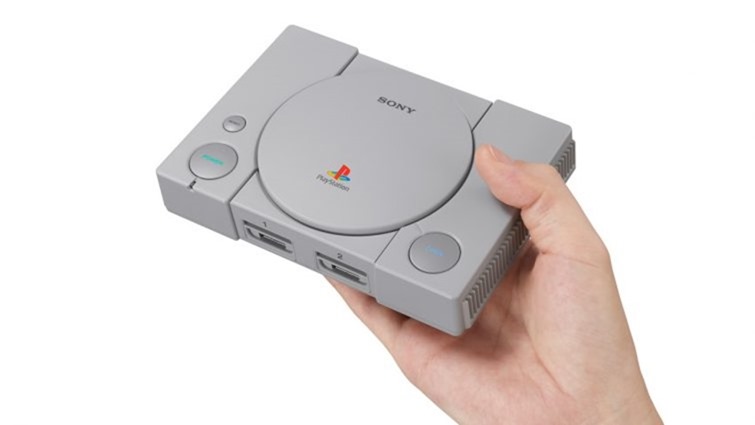 Nintendo's NES Classic Mini certainly seems to have kicked off revolution of diminutive consoles aimed at stoking the fires of nostalgia. They followed it up with a mini SNES, but we've also seen mini Mega drives, tiny Neo Geos and now, a PlayStation classic.
It's a small PlayStation one, pre-loaded with twenty classic PlayStation 1 games, including "Final Fantasy VII, Tekken 3, Wild Arms and 17 other legendary titles." We'll have to wait for the full lineup.
"Today, we are excited to announce that we are bringing back the original PlayStation experience in a new miniaturized version – PlayStation Classic! The console will come pre-loaded with 20 classic titles, including fan-favorites such as Final Fantasy VII, Jumping Flash, Ridge Racer Type 4, Tekken 3, and Wild Arms.

The mini console is approximately 45% smaller than the original PlayStation, and it emulates the original's look and feel by featuring similar controllers and packaging. Long-time fans will appreciate the nostalgia that comes with rediscovering the games they know and love, while gamers who might be new to the platform can enjoy the groundbreaking PlayStation console experience that started it all. All of the pre-loaded games will be playable in their original format."
It's coming in December to celebrate 25 years of PlayStation, for $100 US. It'll come packed with an HDMI cable a USB cable, and two controllers for local multiplayer within compatible titles. Neat!
Last Updated: September 20, 2018