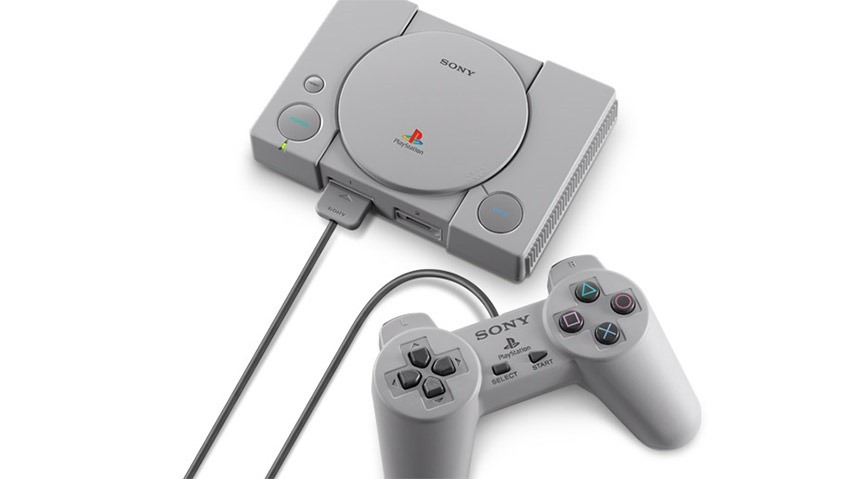 The PlayStation Classic Mini is coming next month, bringing a diminutive dose of nostalgia to suckers with money old-school PlayStation fans. From reports so far, the PlayStation Classic Mini doesn't quite have the same charm or thought put into it that Nintendo's miniaturised consoles have had. While the thing looks lovely, the interface is middling, the selection of games is on the weak side and the emulation isn't being handled by Sony engineers themselves. Instead, it's using an open-source PlayStation emulator as its base.
While the thing was initially quite exciting, almost everything we've heard about it since has made it seem like both a missed opportunity, and a waste of good money. Now, in a more encompassing Q&A, the PlayStation Blog has detailed the tiny console more – revealing that 45% of its games are the inferior PAL versions. Nearly half of the twenty games on the system are the PAL/European versions of classic PlayStation games. For those of us in South Africa who grew up with PAL TVs and systems, this may not be a big deal at all. For those in the US, it means that 9 of the games run at a lower frame rate than they're used to.
The reason for that is while the US's NTSC TV system ran at 60Hz, the PAL system used in Europe and South Africa ran at 50hz. That means that games refresh 10 fewer times every second, which in older games means a lower frame rate. The advent of modern HDTVs has largely eliminated this for gaming today, but older games still suffer. Every time there's a release of a classic game on a modern system that's a 50hz version, people whine and moan. For good reason though, because they're objectively inferior when it comes to smoothness and fluidity. That said PAL does have better, more vibrant colour reproduction and a higher resolution (480 vs 576). It's baffling, because you'd imagine that Sony themselves would have access to NTSC roms of their games. Given the worldwide release though, it could be down to licencing and obscure governmental regulations, so Sony may not be to blame here.
For reference, here are the 9 games that are 50Hz PAL versions:
Battle Arena Toshinden
Cool Boarders 2
Destruction Derby
Grand Theft Auto
Jumping Flash!
Oddworld: Abe's Oddysee
Resident Evil Director's Cut
Tekken 3
Tom Clancy's Rainbow Six
The games that'll suffer most here are obviously the fighting games like Tekken 3 and Battle Arena Toshinden, and the 3D platformer Jumping Flash!, which would benefit from the 60hz refresh. Same goes for Rainbow Six.
Last Updated: November 27, 2018