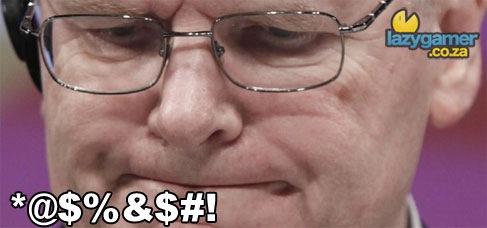 Not too long ago, Activision's Bobby Kotick had a few choice words to say about the current PS3 price, and while Sony have replied, there's been a scarce reply from Sony Bigwigs. Until now, that is. Howard Stringer, King of Sony has branded Kotick's bull-headedness as standard business practice, saying : "He likes to make a lot of noise,He's putting pressure on me and I'm putting pressure on him. That's the nature of business."
When asked about the logic behind not cutting the PS3's price, Stringer got a little irate :
"I (would) lose money on every PlayStation I make — how's that for logic."
What does this mean to you? Those oft-rumoured price cuts probably aren't happening – particularly if Jack Tretton's recent comments to are to be believed.
In a recent interview with Fast Company, Jack Tretton, President of Sony Computer Entertainment America, has said that Sony is currently "on the right path for the long-term," further elaborating that "People are having short-term thinking – the platform is not even three years old. It was USD 599; it's now USD 399"
"The focus on pricing is something we appreciate, but you have to have the conviction and the confidence that you are on the right path for the long term and ultimately you'll get all the consumers you want.
"You won't get them all day one, but we're looking to get them over a 10-year period. It's going to take different things to get different consumers."
With Sony still focused on that 10-year life-cycle the chances of an imminent price reduction are diminishing.
It's almost as if Sony have then hands up to their ears, going "lalalalalala I CAAAAAAAN'T HEAAR YOOOOOOUUUUUUU" 
Sources : Kotaku, Fast Company
Last Updated: July 8, 2009