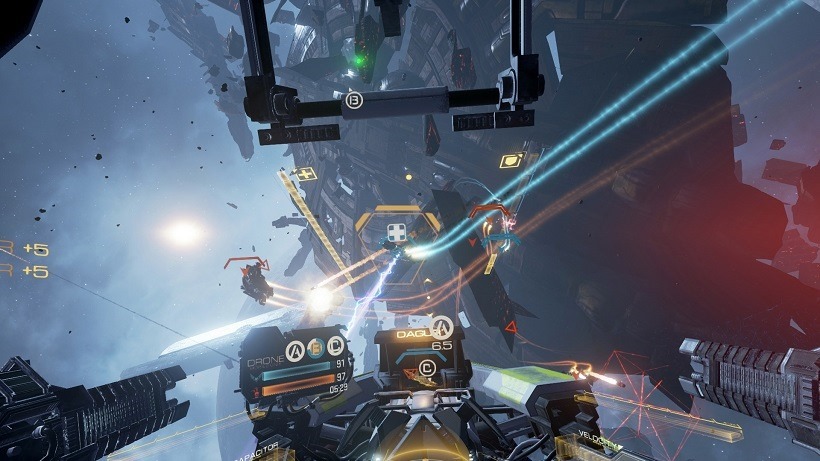 PlayStation might be holding an event tonight to reveal not one, but two new PlayStation 4 models, but its big hardware launch is actually just weeks away. Although we won't be getting it locally this year, PSVR is out in most regions on October 13th, introducing a potentially much larger audience to virtual reality than Oculus or HTC Vive have yet. And if you're making the big investment, you're going to have a few bite-sized experiences to go with it.
Virtual reality is already more focused on smaller, shorter experiences, but Sony is cutting those down even more to let you have something to play out the box. They're bringing back the demo disc, bundling a few PSVR samples into the box from the headsets greatest launch titles. They're limited in scope, and offer up only a taste to whet your appetite to purchase more. But from the variety of games included, you'll have a lot to work through during your first session with your new headset.
The PSVR demo disc will include:
DRIVECLUB VR – Evolution Studios
PlayStation VR Worlds – LONDON STUDIO. In this demo you get to make a splash in the perilous waters of Ocean Descent, one of the five PS VR experiences available in the full game.
RIGS Mechanized Combat League – Guerrilla Games
Tumble VR – Supermassive Games
Battlezone – Rebellion
EVE: Valkyrie – CCP
Wayward Sky – Uber Entertainment
Headmaster – Frame Interactive
This is on top of the already revealed Playroom VR freebie that will be made available online at launch, but it's arguable a much more rounded package now. There's nothing worse than dropping a lot of money on a piece of hardware and then having nothing to do with it. That's possibly even more so for gaming hardware, so it's nice of Sony to include small bites of different VR titles to focus your purchasing directions shortly thereafter.
PlayStation VR is out next month, and we should be getting the thing in January next year.
Last Updated: September 7, 2016