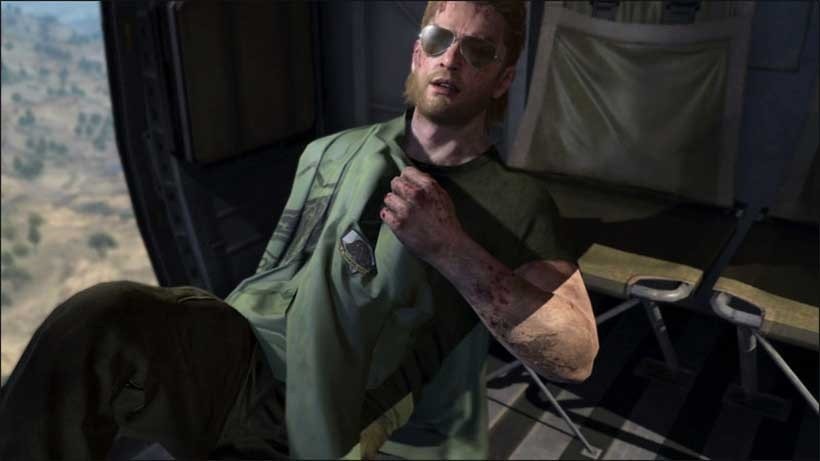 Sony's got a now-annual Yuletide sales event they like to call the 12 Deals of Christmas. It's a pretty simple premise; they run a special on a great big game for 48 hours, and you're able to snap it up for cheap within that period. It runs for the 24 days leading up to Christmas. It's not entirely dissimilar to Steam's Flash sales of olde, really.
Well, Sony's kicked off this year's with a bang, giving players the opportunity to grab Metal Gear Solid V: The Phantom Pain for half price. Here are the details, yanked from the PlayStation Blog.
Deal 1 (runs until 11.59pm GMT, 2nd December)
That's really not a bad price for one of the year's best games (as long as you can ignore all of that FOB guff, insurance microtransactions and the lack of a real, satisfying conclusion). There will, as suggested, be 11 more deals of this ilk running until December 24.
In addition to that, a number of games for the PlayStation 3 and PlayStation Vita have gone on special. They're calling it the  new 'Games Under €15 for Christmas' promotion, which like the 12 Deals one, will run until 24th December. Because our currency has collapsed (Thanks, Obama Zuma), the direct equivalent of that is R326. Instead, we've got a better sounding "Games for Under R230" deal, where you can pick up 163 games or bits of DLC for your PS3 or Vita.
Deals include the likes of Fight Night Champions for R73, Ultra Street Fighter IV for R149 and the delightfully charming Pupeteer for R99. You can see the full list over here.
Last Updated: December 1, 2015