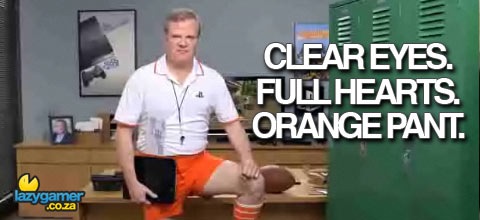 Oh, how I love the Kevin Butler Sony adverts.
Today we have something very special for you, Kevin Butler in really tight orange pants, with other manly, inspiring things too. The advert was created to push ModNation Racers, the new kart racing title for the Playstation 3 that allows a ridiculous amount of creativity and input from players.
Hit the jump for the full video, and just be happy that we don't have 3D videos on the internet yet. You really wouldn't want to feel like you were being poked in the eye.
P.S – If you haven't watched Friday Night Lights, the header image will mean nothing to you. Yes, I said pant.
Last Updated: April 22, 2010