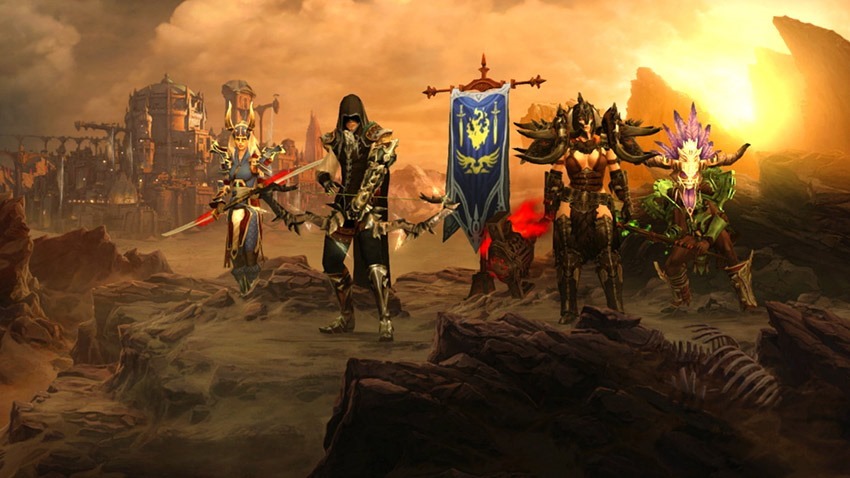 With the impending release of Diablo III for Nintendo's Switch and Sony's loosening of cross-play restrictions, many hoped that it would signal the beginning of cross-platform play in the hack-and-slash RPG. That hope was given a bit of credence with reports this past week that Blizzard was actively working to implement cross-play in Diablo III. It all comes down something that Business Insider published, stating that a Blizzard entertainment representative told the publication during a demo of the Switch version last week.
"It's a question of when, not if," the Blizzard Entertainment representative told Business Insider. Unfortunately, it appears that said representative misspoke. In an email statement, Blizzard has cleared everything up, dashing hopes of cross-platform play coming any time soon.
"While we love the idea of bringing our players together across platforms, we do not have any plans to implement cross-platform gameplay for 'Diablo' at this time," Blizzard says in the mail.
It's an unfortunate situation, because the idea of cross-platform play in Diablo is exciting. The biggest hurdle, I'd think, would be finding a way for the PC and console versions to play nicely together. The PC version (for purists, anyway) is mostly still played with a barrage of mouse clicks and has far more expansive inventory management, while the console version has been tailored better for those platforms. I'd still be happy with cross-play between Xbox, PS4 and Switch, though it looks like that may never happen.
Right now, Fortnite remains the only game that allows for cross-platform play between all of the major platforms – but given that it's one of the biggest, most popular games in the world, that makes sense too.
Last Updated: October 15, 2018