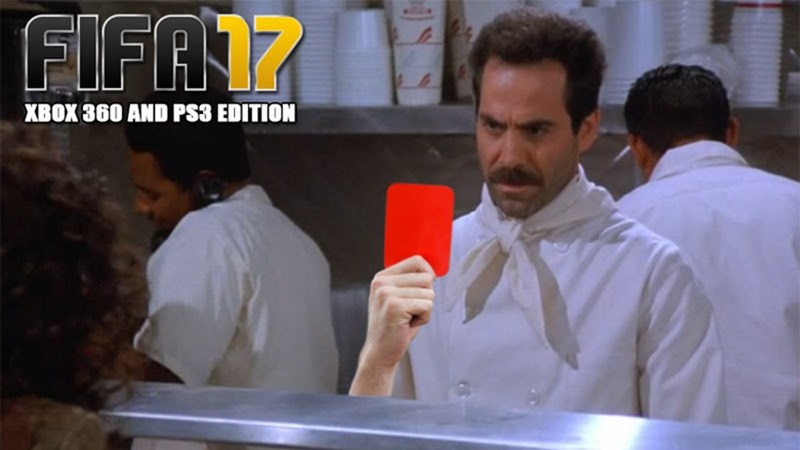 Every year, you can bank on a new FIFA game being released. And every year, you can double bank on said game being a multi-platform release that hits both old and current-generation consoles.  While the visual difference in a FIFA game is easy to see, the actual technical stuff that fans can't get enough of usually remains the same. There's still a massive fanbase out there on the older generation, who are more than happy to swap out downgraded visuals for a more similar core experience.
But said core is getting a little bit smaller this year, as the death-bell for FIFA on old-gen systems is ringing ever louder. And that's because you won't see the new story mode, which FIFA 17 refers to as The Journey, playing out on an Xbox 360 or PlayStation 3. That's the official word for FIFA 17 according to publisher EA, who mentioned in a press email via GameSpot that The Journey (DON'T STOP, BELIEEEEEVIN') is "a new cinematic narrative mode in FIFA 17 for Xbox One, PlayStation 4, and PC that lets you make your mark in a true-to-life experience as a professional player".
And there you have it. No Alex Hunter for you old-gen lot as he climbs his way up the English Premier League ranks to earn a spot playing for Aston La Vista, baby. They won last year, right? Maybe I should start watching football. If you missed the EA livestream last night, EA had plenty to say about what fans can expect to see on the pitch, on any platform. FIFA 17 is sporting the Frostbite engine this year, better ball-handling (giggity) and other stuff that is probably making PES tug at its collar with worry right about now.
FIFA 17 is out on September 29, for PC, PlayStation 3, PlayStation 4, Xbox 360 and Xbox One.
Last Updated: June 13, 2016