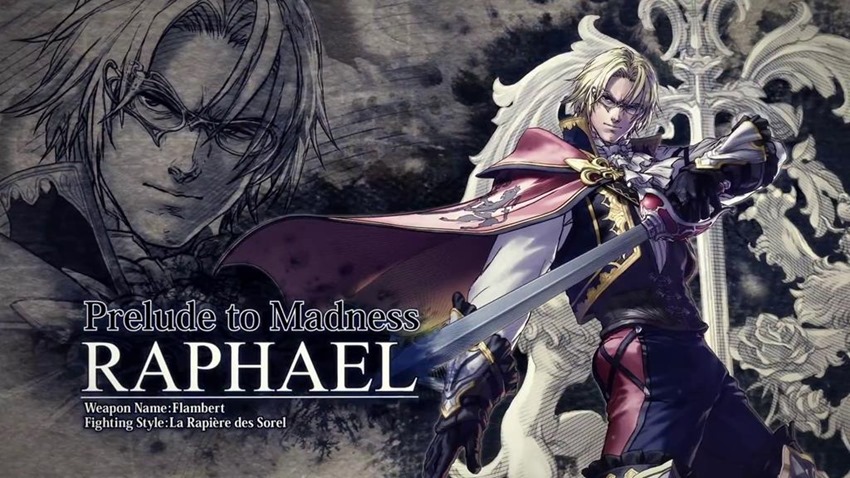 Soulcalibur has always had an…edge on its opponents within the fisticuffs genre, being one of the few games around that focuses not on iron fists but rather on the weapons that mankind has pioneered across the bloody centuries of our time on the planet. Out of all the weapons within the Soulcalibur series however, only one of them has had a certain sophistication to its design.
A more elegant blade, for a more civilised age. A sword wielded by a fancy French fencer by the name of Raphael: The rapier. One of my favourite characters throughout the entire franchise, I've always loved the strategy of Raphael in previous games, where players had to focus on the distance between them and an opponent, lining up the divide and striking with pinpoint precision.
Pro Raphael players are a sight to behold on the Soulcalibur esports circuit, dancing around opponents and peppering them with swift strikes. Style and grace, which Raphael still seems to have plenty of in Soulcalibur 6:
The art of sword fighting has always been intimately connected with nobility and Raphael fully embodies a noble warrior spirit in SOULCALIBUR VI!

As a master of the rapier, his fighting style is that of a fencer, delivering deadly blow to opponents through powerful thrusts and slashes. Processing great speed and agility, Raphael is at once difficult to hit and defend against. Yet his life has taken many twists and turns, from noble family member to living as a vagabond in Spain.
Not long to go now until Soulcalibur 6 unsheathes its blade on October 18. I'll probably see some of you on that battlefield, as Soulcalibur 6 may be the last hurrah for the venerable series. If this is the final title in the franchise, one thing is for certain: Bandai Namco is making certain that this chapter is going out with a bang.
Last Updated: September 19, 2018