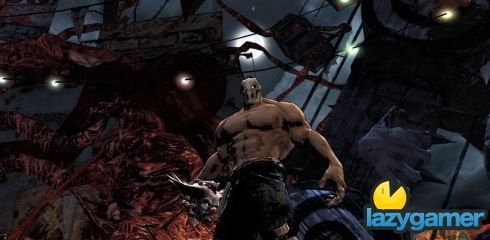 Sometimes being angry is fun, angry sports is always a blast… angry sex is the reason we get married… isn't it?
So when it comes to angry gaming I guess it's fair enough for us to hope that it will be just as much fun, granted you don't want to do it all the time but for those moments when you just feel like destroying something then Splatterhouse may be your thing.
Their third trailer has been released and it's available after the break combined with a soothing metal track which just fits in perfectly.
Last Updated: May 25, 2010