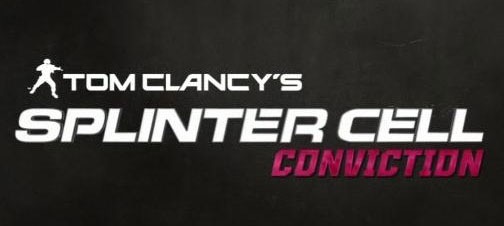 Consider me excited. Word has arrived, detailing the previously announced co-op in Ubisoft's Xbox 360 exclusive Splinter Cell Conviction. Instead of needlessly tacking on co-op where it previously hadn't existed – like was done with Resident Evil 5 – Splinter Cell's Co-op will be more like that found in No One Lives forever 2.
In the co-op campaign you won't be playing as Sam, but rather as Daniel Sloane-Suarez (callsign Archer) and Mikhail Loskov (codename Kestrel), in a six-hour prologue that pre-empts the main game by two months. Like any Hollywood buddy movie, the two protagonists start out without much  love for each other; but build a level of trust and camaraderie during the campaign.
"They don't really like each other or trust each other," said the game's co-op designer, Patrick Redding. "But you'll hear in their dialogue, moving through the missions, that their trust is slowly building. If Sam Fisher is our panther, then these two guys are like a couple of Velociraptors taking down the herd.
You are going into this really seedy, gritty underbelly where we can put the whole graphical horsepower of our engine and the Xbox 360 to work giving you the lurid texture of this place."
With that, I have just one question left; IS IT FEBRUARY YET?
Source : TheLostGamer
Last Updated: December 10, 2009