One of the benefits of working in the gaming industry is that we are never really short of gaming related clothing but on the flip side we normally have drawers full of the dodgiest clothing known to man.
Generally my free gaming shirts last for a grand total of 2 wears before giving up the ghost and looking more like something you should be washing your car with instead of attemptin to cover yourself with. So when SplitReason contacted me and asked if I would like to review their shirts I was a little reluctant, I mean firstly how do we review a shirt and do we really need to know that yet another company is hawking dodgy clothing?
But they offered to throw in 2 extra shirts for me to give to loyal readers so I thought why not, I mean what's the worst that could happen?
So I headed over to SplitReason.com and chose myself 2 shirts as review copies and 2 to give away to you wonderful people, less than a week later a package arrived on my door and all 4 shirts were inside as promised.
I opened them up and was instantly amazed at the quality of the shirts, they weren't flimsy low grade shirts at all and were instead nice and thick and you could just feel the quality come through. According to their website the shirts are 100% cotton Alstyle Apparel, American Apparel, and Gildan brand T-shirts but I have to admit I have no idea what that means.
The shirts fitted perfectly and have quickly been escalated to the top of my T-shirt pile but the big question in my life is whether or not my wife can destroy them in the washing machine and tumble dryer. So it was with great regret that after I had worn them I threw them into the laundry basket and held my breath to see if they survived.
I expected a little shrinking or for them to start to lose their shape but I am happy to report that they came through their multiple wash cycles in perfect condition.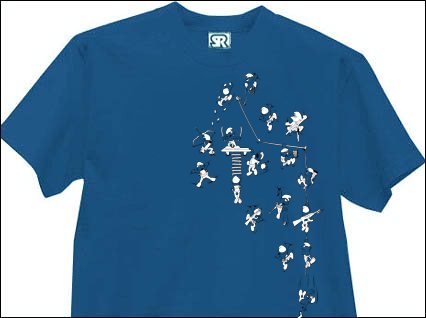 The designs on offer over at SplitReason.com are also something special and there should be something there to suit everyone's taste and really that's about all I can say about the T-shirts which are in the end just clothing after all. What I can say quite comfortably though is that the shirts I got from SplitReason.com are some of the best quality shirts that I have ever worn.
So onto those 2 shirts I received to give away… well you see… I couldn't resist and decided to take them with me to E3 and keep them for myself. So instead of giving away second hand shirts I will rather be giving out $20 SplitReason.com gift cards to two lucky winners, all you need to do is head on over to SplitReason.com and find a shirt that you like then fill in the form below.
This competition is open worldwide and I will choose a winner early next week. You can enter as many times as you like as long as you provide a different valid design each time.
Error: Contact form not found.
Oh and they sell more than just shirts with this novelty item being a must have purchase for every Xbox 360 owner with a wife or girlfriend… or who is simply a female themself.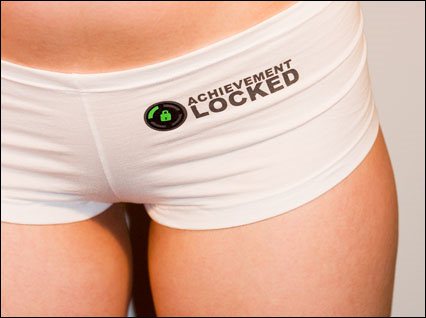 Last Updated: July 1, 2010